$19.99
AUD
Category: Children's Classics | Series: Chinese Cinderella
A Chinese proverb says, "Falling leaves return to their roots." In Chinese Cinderella, Adeline Yen Mah returns to her roots to tell the story of her painful childhood and her ultimate triumph and courage in the face of despair. Adeline's affluent, powerful family considers her bad luck after her mother dies giving birth to her. Life does not get any easier when her father remarries. She and her siblings are subjected to the disdain of her stepmother, while her stepbrother and stepsister are spoiled. Although Adeline wins prizes at school, they are not enough to compensate for what she really yearns for -- the love and understanding of her family. ...Show more
$14.99
AUD
Category: Children's Classics | Series: Famous Five Ser.
Meet Julian, Dick, Anne, George and Timothy. Together they are THE FAMOUS FIVE - Enid Blyton's most popular adventure series. All 21 titles also available as audiobooks! In book four, the Famous Five stay at the large old house at Smuggler's Top. They discover secret hiding places, underground tunnels, and one night they catch people signalling out to sea! Are there still smugglers at Smuggler's Top? This edition features the original cover art and inside illustrations by Eileen Soper. ...Show more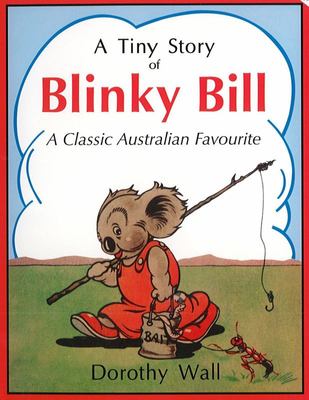 $14.99
AUD
Category: Children's Classics
Introduce your children to the loveable Australian icon, Blinky Bill/p> p>Re-worked for a young audience, follow Blinky and his friends, Splodge the Kangaroo and Wally the Wombat, on their nighttime fishing adventure in Farmer Brown's boat./p>
$27.99
AUD
Category: Children's Classics
A captivating picture book retelling by Shakespeare's Globe for very young readers. William Shakespeare's comedy about four lovers' mishaps in an enchanted forest is unforgettably re-imagined by Shakespeare's Globe as a picture book for very young readers. With exquisite and detailed illustrations from the acclaimed artist Jane Ray, who has been shortlisted for the Kate Greenaway Medal, this captivating retelling is a magical way to introduce children to one of the best-loved works of the world's greatest playwright. ...Show more
$17.99
AUD
Category: Children's Classics
Since its publication in 1987, Sally Morgan's My Place has sold more than half a million copies in Australia, been translated and read all over the world, and been reprinted dozens of times. Sally's rich, zesty and moving work is perhaps the best loved biography of Aboriginal Australia ever written. My Place for Younger Readers is an abridged edition that retains all the charm and power of the original. ...Show more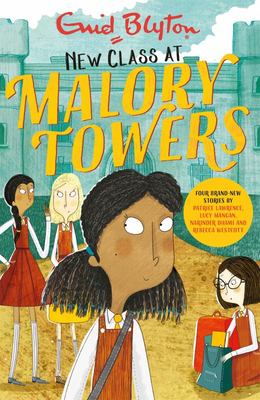 $14.99
AUD
Category: Children's Classics | Series: Malory Towers Ser.
It's time to welcome new girls to Malory Towers, the famous boarding school by the sea, in four brand-new stories by outstanding authors, set in Enid Blyton's much-loved school. YA and Waterstones Book Prize-winner Patrice Lawrence introduces us to proud Marietta with her magnificent head of braided ha ir. A dormitory argument reveals something unusual about Marietta, and something equally unexpected about Alicia. In Guardian and Stylist columnist Lucy Mangan's story, student librarian Evelyn is wary of her lively, lacrosse-playing classmates. When one of them becomes a regular visitor to the hushed domain of the library, can Evelyn really trust her? Sunita Sharma joins Malory Towers surrounded by a sense of mystery, in Narinder Dhami's fabulous story. But is Sunita really as glamorous as Gwendoline imagines? In Rebecca Westcott's heartwarming story, Darrell and friends fear the worst when spoilt Gwendoline's cousin joins the school. But Maggie is very different from her stuck-up relative . . . ...Show more
Robinson Crusoe
by Daniel Defoe; Robert Ingpen (Illustrator)
$49.99
AUD
Category: Children's Classics
Daniel Defoe's Robinson Crusoe, regarded by many to be first novel in English, is also the original tale of a castaway struggling to survive on a remote desert island. This Penguin Classics is edited with an introduction and notes by John Richetti. The sole survivor of a shipwreck, Robinson Crusoe is wa shed up on a desert island. In his journal he chronicles his daily battle to stay alive, as he conquers isolation, fashions shelter and clothes, enlists the help of a native islander who he names 'Friday', and fights off cannibals and mutineers. Written in an age of exploration and enterprise, it has been variously interpreted as an embodiment of British imperialist values, as a portrayal of 'natural man', or as a moral fable. But above all is a brilliant narrative, depicting Crusoe's transformation from terrified survivor to self-sufficient master of an island. This edition contains a full chronology of Defoe's life and times, explanatory notes, glossary and a critical introduction discussing Robinson Crusoe as a pioneering work of modern psychological realism. Daniel Defoe (1660-1731) had a variety of careers including merchant, soldier, and political pamphleteer. Over the course of his life Daniel Defoe wrote over two hundred and fifty books on economics, history, biography and crime, but is best remembered for the fiction he produced in late life, which includes Robinson Crusoe (1719), Moll Flanders (1722) and Roxana (1724). Defoe had a great influence on the development of the English novel and many consider him to be the first true novelist. If you enjoyed Robinson Crusoe, you may like Alexandre Dumas' The Count of Monte Cristo, also available in Penguin Classics. 'Robinson Crusoe has a universal appeal, a story that goes right to the core of existence' Simon Armitage   ...Show more
$14.99
AUD
Category: Children's Classics | Series: Australian Children's Classics Ser.
A timeless classic from the Dreamtime. there are innumerable names and stories associated with the Rainbow Serpent, all of which communicate the significance of this being within Aboriginal traditions. Dreamtime stories tell how the Rainbow Serpent came from beneath the ground and created huge ridges, m ountains and gorges as it pushed upward. the name also reflects the snake-like meandering of water across a landscape and the color spectrum sometimes caused by sunlight hitting the water. Paintings of the Rainbow Serpent first appeared in Arnhem Land rock art more than 6000 years ago, and perhaps as early as 8000 years before the present, as the seas rose after the last Ice Age. today the Rainbow Serpent is associated with ceremonies about fertility and abundance, as well as the organisation of the community and the keeping of peace. ...Show more
$35.00
AUD
Category: Children's Classics
Part of Penguin's beautiful hardback Clothbound Classics series, designed by the award-winning Coralie Bickford-Smith, these delectable and collectible editions are bound in high-quality colourful, tactile cloth with foil stamped into the design. 'I had sent my heroine straight down a rabbit-hole witho ut the least idea what was to happen afterwards,' wrote Dodgson, describing how Alice was conjured up one 'golden afternoon' in 1862 to entertain his child-friend Alice Liddell. In the magical world of Wonderland and the back-to-front Looking-Glass kingdom, order is turned upside-down- a baby turns into a pig; time is abandoned at a tea-party; and a chaotic game of chess makes a 7-year-old a Queen. ...Show more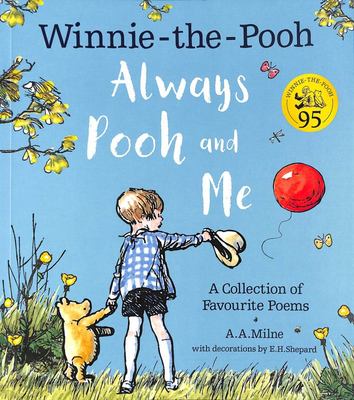 $16.99
AUD
Category: Children's Classics
A picture book edition of Us Two and other favourite A.A.Milne poems.Wherever I am, there's always PoohThere's always Pooh and Me.Whatever I do, he wants to do. This selection of poetry from A.A.Milne's When We Were Very Young and Now We Are Six, features Christopher Robin and his dear friend, Pooh, wit h beautiful decorations from Winnie-the-Pooh illustrator E. H. Shepard, making it the perfect book for those who would like to be six for ever and ever. ...Show more
$12.99
AUD
Category: Children's Classics | Series: Popular Penguins Ser.
Cave's debut novel takes on the Southern Gothic in this bizarre baroque tale. Born mute to a drunken mother and a demented father, tortured Euchrid Eucrow finds more compassion in the family mule than in his fellow men. But he alone will grasp the cruel fate of Cosey Mo, the beautiful young prostitute i n the pink caravan on Hooper's Hill. And it is Euchrid, spiraling ever deeper into his mad angelic vision, who will ultimately redeem both the town and its people. "Surprising, remarkable." -- The Atlanta Journal ...Show more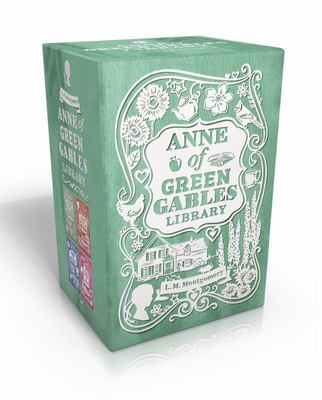 $55.00
AUD
Category: Children's Classics | Series: Anne of Green Gables
Red-headed, big-hearted Anne Shirley is one of literature's most classic and beloved characters, and this four-book boxed set is the perfect way to cherish her adventures and her legacy. Each of the four included books features an artistically crafted cover, making this boxed set a wonderful gift and ke epsake. Anne of Green Gablesintroduces orphan Anne Shirley as she first comes to Marilla and Matthew's home on Prince Edward Island. Anne of Avonleachronicles Anne's misadventures as Avonlea's schoolteacher. Anne of the Islandfollows Anne as she sets out for Redmond College, and Anne's House of Dreamstells the story of Anne and Gilbert's new life together in Four Winds Harbor. ...Show more