$16.99
AUD
Category: Children's Non-Fiction | Series: My Australian Story
Nipper only wants to be one thing: a lifesaver. In his world they're larger than life, walking, talking heroes. He's too young, but he starts to train in secret, challenging himself in the Bondi surf. But his secret comes to light one hot Sunday in 1938 - a day that was to become infamous.
$22.95
AUD
Category: Children's Non-Fiction
A read-aloud introduction to geography for young children that, when opened and folded back, creates a freestanding globe Children are invited to identify and experience the Earth's amazing geography through rhyming verse and lush illustrations: from rivers, lakes, and oceans deep, to valleys, hills, a nd mountains steep. Secondary text offers more detailed, curriculum-focused facts and encourages readers to consider their own living environments, making the reading experience personal yet set within a global backdrop. This informative homage to Earth is sure to inspire readers to learn more about their planet - and to engage with the world around them. Ages 2-5 ...Show more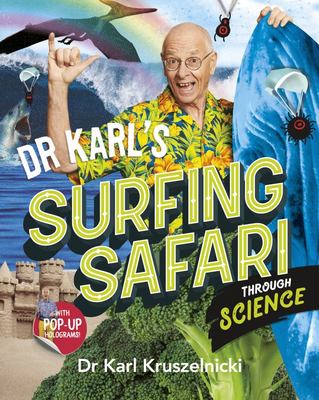 $35.00
AUD
Category: Children's Non-Fiction
Australia's favourite science guru returns with a new haul of extraordinary stories from our incredible Universe - includes pop-up Dr Karl holograms! Dr Karl is surfing the Universe for all that's gnarly, awesome, weird and wonderful.Why is sharpening a pencil in space a risky business?What makes a suns et red and not blue?How far would the Earth's viruses reach if you laid them end to end?Which animal grows an anus every time it needs to poo?Find out how spiders can fly and count, whether 5G networks are safe, why we're running out of sand, and the answer to the Question on Everyone's Lips - how to make the best coffee.Plus loads more, including pop-up Karl holograms!So take a surfing safari with Dr Karl and get ready to Hang Ten - or wipe out. ...Show more
$18.99
AUD
Category: Children's Non-Fiction | Series: The\Drum Ser.
3 December, 1854. When government troops stormed the Eureka stockade, the battle lasted just twenty minuets, but it changed Australia forever.
$24.99
AUD
Category: Children's Non-Fiction
Enter a world of astounding facts which connect to each other in surprising and hilarious ways!Did you know that a squid has a brain the shape of a doughnut? Or that some butterflies drink turtle tears? Welcome to FACTopia!, a marvellous place where every fact is delightful and astounding! Each fact in the book is connected to the next in an enthralling web of information. These connections are wacky and wonderful - you will move from facts about dinosaurs to facts about eggs to facts about goats. This ingenious and playful book is a fact-filled adventure trail and launches a major new series.   ...Show more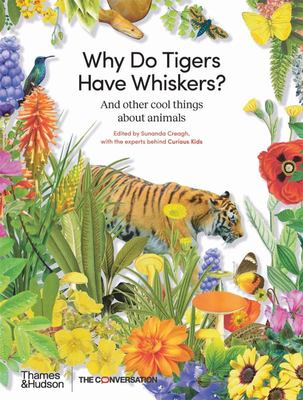 $24.99
AUD
Category: Children's Non-Fiction
'A beautifully illustrated resource for parents and children alike, bringing the wonder of science to kids. It's not the answer that gets you the Nobel Prize, it's the question!' - Dr Karl KruszelnickiDo sharks sneeze?Do butterflies remember being caterpillars?Why don't cats wear shoes?Children have an insatiable curiosity for the world around them, and life can be an endless source of fascination for young minds. But do you have all the answers? And are they actually correct? Maybe you need to ask an expert ...Adapted from The Conversation's highly successful Curious Kids online column, Why Do Tigers Have Whiskers? is the first book in a series exploring some of life's most pressing questions, submitted by children and answered by leading experts in each field. 'After editing Curious Kids for The Conversation for so many years, I've developed a deep respect for how children see the world in ways adults cannot,' says series editor Sunanda Creagh. 'I love their unalloyed awe at the world and brilliant inability to worry about looking silly by asking questions that range from the blindingly simple to the deeply weird. And in every answer we publish on The Conversation - each penned by an academic expert in their field - there is always something for adults to learn, too.'In this first book on animals, venture into the jungle to discover why tigers need whiskers, dig deep with echidnas to find out how they breathe underground, and shimmy up a tree with your pet cat to learn how it uses its claws. Future books will cover such topics as the ocean, outer space, the human body and language. Aimed at kids aged 4-7, the series asks the big questions about the world as only a child could, with factual explanations that break down the fundamentals and check our assumptions. A glossary helps young readers learn more complex terms, and immersive collages illustrate each answer, with layers of stuff to marvel at and identify.Learn the why, the how and the wow! as you explore your world through the eyes of a curious kid. ...Show more
$19.99
AUD
Category: Children's Non-Fiction
'There are many Australian stories, and mine is just one about what happened to me and other First Peoples of this country. It's important for me to tell my story - because it's not just part of my healing but of this country's as well. We all have a story and as you read this book I would like you to t hink of your own story, what that means and who is also a part of your story.' In his inspirational, highly acclaimed memoir - and including reflectionsfrom First Nations Elders and young people - Archie Roach tells the story of his life and his music. Only two when he was forcibly removed from his family, and brought up by a series of foster parents until his early teens, Archie's world imploded when he received a letter that spoke of a life he had no memory of. It took him almost a lifetime to find out who he really was. Tell Me Why is an unforgettable story of resilience, strength of spirit and hope. ...Show more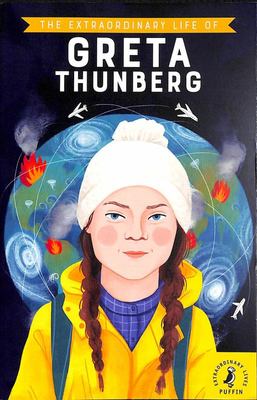 $14.99
AUD
Category: Children's Non-Fiction | Series: Extraordinary Lives
Greta Thunberg is an activist best known for calling attention to the devastating effects of climate change on our planet. A bold voice even against people that want to silence her, Greta has become a source of inspiration for millions of people who want to work towards tackling the climate crisis. Fro m taking part in school strikes and owning that her Asperger syndrome is her superpower, to crossing the Atlantic Ocean in a powerful stand against carbon emissions, this is the incredible story of a schoolgirl who is changing the world. Collect them all! Packed full of incredible stories, fantastic facts and dynamic illustrations, Extraordinary Lives shines a light on important modern and historical figures from all over the world. ...Show more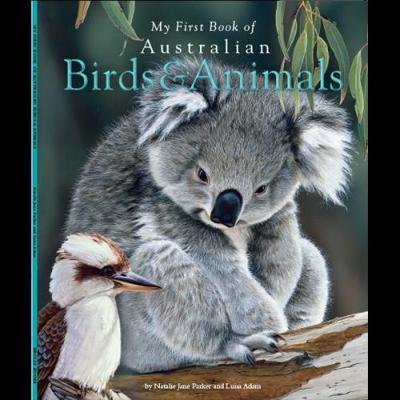 $14.99
AUD
Category: Children's Non-Fiction
"A friendly introduction to some of Australia's most well known and best loved animals and birds."--Back cover.
$19.99
AUD
Category: Children's Non-Fiction
A bumper book of maths fun stuffed with things to draw, puzzle, invent, order, unscramble, code, decode for kids aged 7+ years from Australia's best known maths man. There's magic in maths - if you know where to look...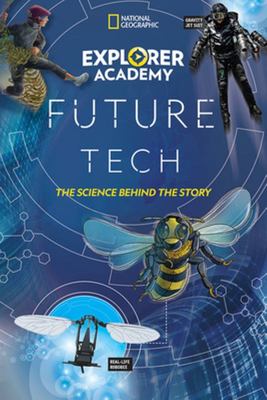 $14.99
AUD
Category: Children's Non-Fiction | Series: Explorer Academy Ser.
You've gone on adventures with Cruz Coronado and his fellow recruits as they communicated with whales using the Universal Cetacean Communicator, camouflaged themselves using the Lumagine shadow badge, and deployed octopods to make speedy escapes. Now dive further into the near-future world of Explorer A cademy by learning about the real-life scientific discoveries that inspired the gadgets. This cool book profiles real-life National Geographic explorers who devised innovations like RoboBees (Mell); it features cutting-edge tech that's actually being developed, and provides empowering stories of how tech is enabling conservation successes. Fields of study cover wearable technology, submersibles, robotics, medicine, space farming, everyday technology, and the world of the future.Every good explorer craves information, and now it's time to amp up your technology knowledge. After all, the near-future world of Explorer Academy is just across the horizon, and much of its tech is already shaping the world we live in. ...Show more
$14.99
AUD
Category: Children's Non-Fiction | Series: Extraordinary Lives
The story of a man whose music changed the world. Farrokh Bulsara was a young boy who loved music and was known for being quiet and kind, even when people made fun of his unusual teeth. Farrokh grew up to be Freddie Mercury, an incredible musician who could command audiences with his charisma and tale nt, and who would one day say that those teeth were the very reason he was able to sing with such amazing range. From his childhood in Zanzibar to the formation of rock band Queen, to their record-breaking Live Aid performance, discover the journey Freddie Mercury took to becoming one of the world's most influential musicians. Collect them all! Packed full of incredible stories, fantastic facts and dynamic illustrations, Extraordinary Lives shines a light on important modern and historical figures from all over the world. The Extraordinary Life of Michelle Obama The Extraordinary Life of Malala Yousafzai The Extraordinary Life of Anne Frank The Extraordinary Life of Mahatma Gandhi The Extraordinary Life of Alan Turing The Extraordinary Life of Serena Williams The Extraordinary Life of Greta Thunberg ...Show more