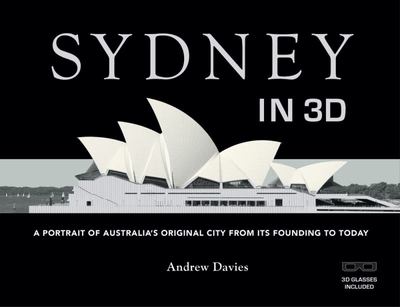 $21.00
AUD
$35.00
(40% off)
Category: History
A collection of Sydney images from its founding to today with a unique and rare collection of original 3D photos including the building of Sydney Harbour Bridge, the Sydney Opera House as well as lost buildings that do not exist today and major icons of the harbour city. It also includes Federation cele brations from 1901 photos which are all presented in this unique book in 3D ...Show more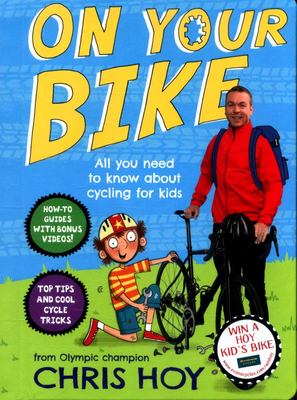 $19.99
AUD
Category: Children's Non-Fiction
An illustrated, comprehensive guide for children to choosing, maintaining and making the most of your bike with top tips and tricks from Olympic cycling champion Sir Chris Hoy. This entertaining and informative book will teach children all they need to know about the wonderful world of cycling. Using th e Flying Fergus characters (illustrated by Clare Elsom) to assist Sir Chris in teaching children about bikes, and a scrapbook-style collage of nostalgic snapshots from his own childhood on a bike as well as technical drawings, diagrams and practical photography, this book draws on the Olympic champion's wealth of expertise in a fun, friendly and accessible format. Ring-bound to lie flat so you can practise the techniques alongside your bike in the garage, the book also features access to bonus step-by-step videos of Sir Chris demonstrating key tips and tricks. Including: How to Choose Your Bike: BMX or racer, mountain bike or hybrid - which tribe are you? Clothing & Kit: cycling essentials for riding in all weathers and safety gear for being safe and seen on the road. Bike Maintenance: step by step diagrams of how to change a tyre, check your bike for wear and tear, with access to bonus video footage of Sir Chris Hoy Top Tricks and Fun Games: how to perfect a wheelie and other cool tricks, racing games and ideas to spice up cycling sessions in the park. A Fill-In-Your-Own Cycling Log with ideas and hints, quizzes and much more. ...Show more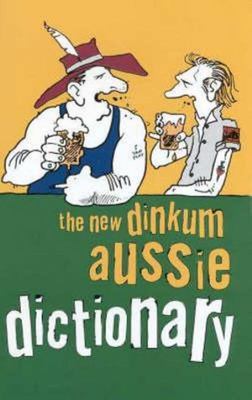 $10.49
AUD
$14.99
(30% off)
Category: Natural Science
A completely revised and expanded edition of this perennial favourite with over 240 new entries. Packed with classic lines of vernacular humour and incisive observations, this Dictionary will open your eyes to the strangeness and the poetry of Australian lingo. It is designed to enlighten new arrivals a nd entertain the old ones. ...Show more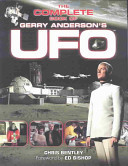 $14.99
AUD
$29.95
(49% off)
Category: Film & TV
'The Complete Book of Gerry Anderson's UFO' is the third book in a series examining the making of Anderson's classic television series. This new edition features many previously unseen stills and a new colour section.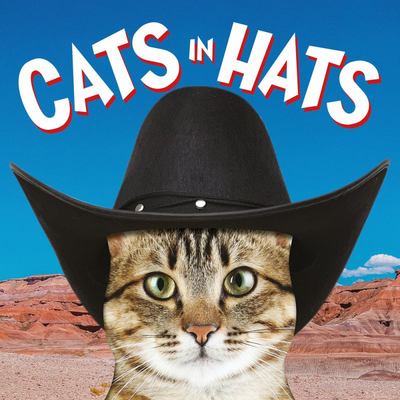 $11.89
AUD
$16.99
(30% off)
Category: Gift
Whether it's 'I Can Haz Cheezburger', 'Cats That Look Like Hitler' or 'Chairman Meow', when it comes to the Internet, cats rule. 'Grumpy Cat', with her permanently disgruntled expression, has become an Internet celebrity, with 2.4 million followers on Instagram. CNN estimated there could be 6.5 billion photos of cats on the Internet in 2015. People love cats. People love taking pictures of cats. And people particularly love taking pictures of cats behaving like humans. Cats in Hats, is a book that does exactly what it says on the cover. We provide the hats, you provide the cats. Featuring a sturdy framework of 16 board-book backgrounds, each with a delightfully illustrated item of headwear and a cut-out shape handily designed to fit a cat's head, it offers a wealth of feline photo-opportunities. The instructions are simplicity itself. Choose your frame. Position your cat. Take your photograph or video. And then, if you choose, post your images on whichever website takes your fancy: but ideally the Cats in Hats one we have set up for your convenience. SALES POINTS: * 16 cut-out backgrounds to frame your cat in a variety of illustrated hats * The feline equivalent of the end-of-the-pier photo-booth * An irresistible gift for every cat-lover Full colour throughout with 16 illustrations ...Show more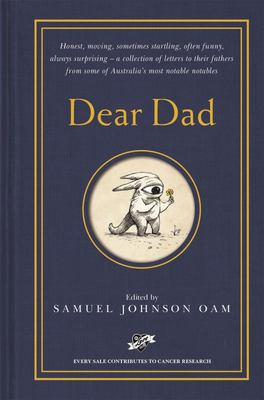 $16.09
AUD
$22.99
(30% off)
Category: Gift
From the team who gave you the bestselling DEAR SANTA comes an honest, moving, emotionally memorable collection of letters to their fathers from some of Australia's most notorious grown-ups. The perfect gift for the dad or dad figure in your life! If you could tell your dad anything, what would it be? S teve Waugh, Kathy Lette, Trent Dalton, John Paul Young, Danny Green, Kurt Fearnley, Samuel Johnson, John Williamson, Susie Youssef, Michala Banas, Glenn Shorrock, Normie Rowe, Matilda Brown, Shane Jacobson, Brooke Davis, Christie Whelan Browne, Shannon Noll, Russell Morris, Shaun Tan, Michelle Law, Ben Gillies, Hilde Hinton, Mark Brandi, Brian Mannix, Russell Morris, Catherine Deveny, Sophie Green, Toni Tapp Coutts ... A heartfelt, honest and very human book of letters that will make you smile, and make you cry.  ...Show more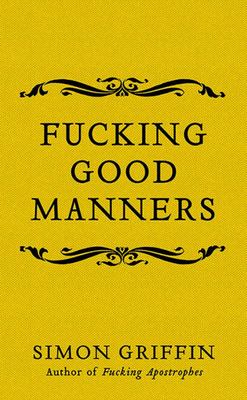 $19.99
AUD
Category: Gift
From the author of the riotous, controversial and hugely popular Fucking Apostrophes Manners are a minefield. Remembering which behaviours are appropriate for which situation (who it is okay to swear in front of, and for who that is a definite no), can leave even the most laid back exasperated. Enter Si mon Griffin, and his no-nonsense guide to getting it fucking right. Whether you're at work, on an airplane, out for dinner or on your phone, learn right from wrong in this furiously hilarious gift book. Fucking Good Manners is the perfect stocking-filler for a manners enthusiast, those who could do with a few polite behavioural tips, or anyone who just loves anything a bit sweary. This is the essential guide to fucking good manners. ...Show more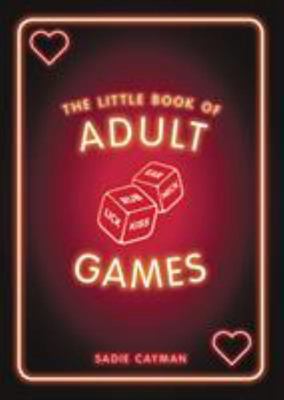 $11.89
AUD
$16.99
(30% off)
Category: Gift
A collection of cheeky games for couples - ranging from flirty fun to seriously sexy bedroom activities.   No matter how much of a sexpert you may be, things in the bedroom can always benefit from a little extra spice. This collection of titillating treats, from frisky foreplay teasers to dirty betw een-the-sheets dalliances, has something for every sexual occasion, and should get you hot under the collar and ready for some stripped-down, hardcore bedroom action. So get your sexiest underwear on and prepare to take it off not long after, 'cause it's time to play ...Show more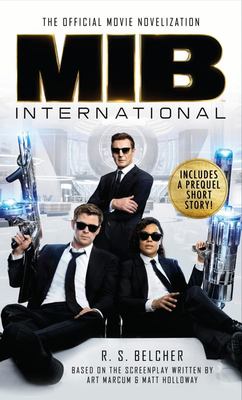 $10.79
AUD
$17.99
(40% off)
Category: Fiction
The official novelization of the fourth Men in Black movie, F. Gary Gray's new movie set within the universe of the previous Men in Black films.   The official novelization of Men in Black International, F. Gary Gray's new movie is set within the universe of the previous Men in Black films. With a scr eenplay by Art Marcum & Matt Holloway, and produced by Steven Spielberg, Walter F. Parkes and Laurie MacDonald, the film stars Tessa Thompson and Chris Hemsworth, Liam Neeson, Kumail Nanjiani, Emma Thompson, and more.   From TI 9781789091083 MM. ...Show more

Prank Postcards
by Sean Moritz (Created by); Awkward Family Photos Staff (Created by); Prank-O. (Created by)
$19.59
AUD
$27.99
(30% off)
Category: Stationery
From the people who brought you Awkward Family Photos and Prank Packs come 35 wildly funny prank postcards that you never knew you needed.   Confuse and amuse your friends and family with these absurd-yet-realistic advertisements, announcements, and holiday cards. There's a postcard for almost any occ asion, from baby showers to retirement parties, that will make your loved ones scratch their head before exploding with laughter. Though the scenarios are fake, the photos are absolutely real--straight from the Awkward Family Photos stockpile. Just add a stamp to send them, display them proudly in your home, or sneak them onto someone's wall for a guaranteed grin. These prank postcardsare so ridiculous they're hilarious. ...Show more
$16.79
AUD
$27.99
(40% off)
Category: Graphic Novels | Series: Rivers of London Ser.
The bestselling cops and wizards series from chart-topping author (and comics writer) Ben Aaronovitch continues, with its most revelatory volume yet Uncover the secret World War II history of Peter Grant's mentor, the mysterious Nightingale   October, 1957. A serial killer terrorising the women of Cu mbria has moved to the streets of London, with Constable Angus Strallen hot on his heels. But this murderer has special abilities, and Strallen soon realises he needs the help of an old friend from the front lines who can match this madman's power - London's own wizarding police officer, Thomas Nightingale. As the pair move in closer, it quickly becomes clear that murder is not this man's only intent.   Tying directly into the continuity of the Rivers of London novels and revealing secrets about Nightingale's past that readers have long-hoped to find out   Collects Rivers of London: Action at a Distance #1-4. ...Show more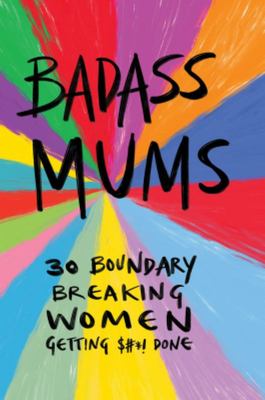 Badass Mums
by Sarah Firth (Illustrator)
$13.99
AUD
Category: Gift
For centuries women have had to tackle the myths surrounding motherhood. From the Madonna figure sacrificing everything for the child to the dutiful housewife juggling chores, mothers have always been expected to put themselves last. But it's time to bust open the myths and shine a light on the badass w omen who are defying gender stereotypes and creating their own version of motherhood.     Featuring vibrant illustrations by award-winning artist Sarah Firth, this is a celebration of the sassy, inspiring mothers who dared to be different. From the first woman in space Valentina Tereshkova to the Prime Minister of New Zealand Jacinda Ardern, this book reveals the stories of trailblazing women redefining what it means to be a mother.  ...Show more