$16.99
AUD
Category: Australiana
The Green and Gold Cookery Book was first compiled in 1923 as a fundraising initiative of King's College (now King's Campus, Pembroke School, South Australia). In 1999 Pembroke School celebrated 25 years since its foundation and the 75th anniversary of King's College. This edition of the book is publish ed in acknowledgement of those milestone events. ...Show more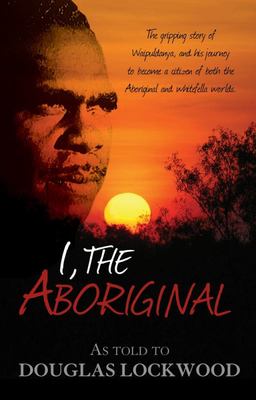 $24.99
AUD
Category: Australiana
The autobiography, as told to Douglas Lockwood, of Waipuldanya, a full blood Aboriginal of the Alawa tribe at Roper River in Australia's Northern Territory. In his youth, Waipuldanya was taught to track and hunt wild animals, to live off the land and to provide for his family with the aid only of his sp ears and woomeras. This is the gripping story of his boyhood and youth, and how he trained as a skilled medical assistant, to become a citizen of both the Aboriginal and whitefella worlds. ...Show more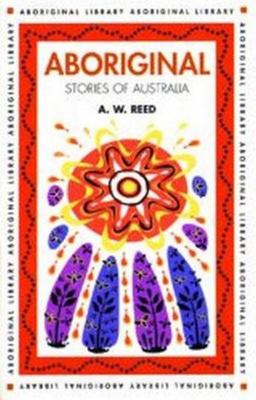 $21.99
AUD
Category: Australiana | Series: Aboriginal Library Ser.
A collection of traditional Aboriginal tales, myths and legends. Learn how Yhi the sun goddess introduced life to the world, why the emu cannot fly and how the kangaroo got its tail. This new edition includes a glossary, giving the English translation for many Aboriginal words used in the text.
$14.99
AUD
Category: Australiana
Grandparents are special, and the time you spend with them is special, too. This collection draws together four tales for younger readers from the Waarda series of Indigenous stories, first edited by acclaimed author Sally Morgan. These charming tales share some exciting, happy and even scary times expl oring country in bush and beyond. ...Show more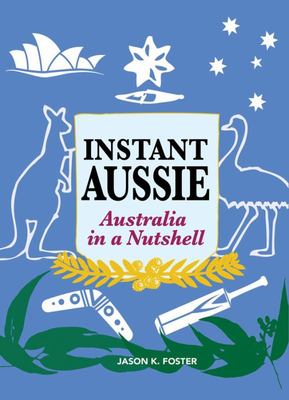 $19.99
AUD
Category: Australiana
Instant Aussie is an informative and fun way to truly immerse yourself in fair dinkum Aussie culture without ever having to leave the comfort of your own home.The ideal gift for travellers, or relatives and friends back home.Instant Aussie covers ...all the important topics of Australia s foundation and political landscape, Australian mysteries and inventions, indigenous history and culture as well as sweeping natural wonders in an amusing and intriguing style.Discussing the intricacies of immigration, the historic abolition of the White Australia Policy in 1973 and the ensuing multicultural melting pot, and then in the next breath reminiscing about Australian pop culture, Instant Aussie s scope is wide ranging and will leave readers better informed on the important issues that have shaped the Australia that we know today.Funny and charming, Jason Foster s tongue in cheek how to guide on the best things to do and ways to act in order to be mistaken for an Aussie and informative fun fac ...Show more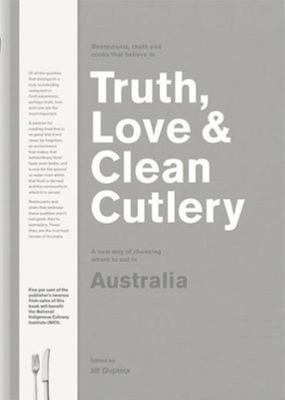 $34.99
AUD
Category: Australiana
Of all the qualities that distinguish a truly outstanding restaurant or food experience, perhaps truth, love and care are the most important: a passion for creating food that is so good it will never be forgotten; an environment that makes that extraordinary food taste even better; and a care for the gr ound or water from which that food is derived and the community in which it is served. Truth, Love & Clean Cutlery identifies truly exemplary restaurants and food experiences, offering a new, kinder way of choosing where to eat. It recognises the enormous efforts our most caring restaurateurs, chefs and cooks are making to reduce carbon emissions, support their communities, and make the world a better place plate by plate. Restaurants that care about these things aren't just good... they're good for you. ...Show more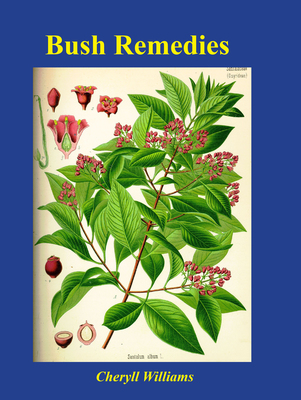 $39.95
AUD
Category: Australiana
Bush Remedies is a readable and well-researched introduction to the huge variety of native plants in Australia with medicinal properties. The Aboriginal people exploited this diversity and harvested the bounty of the land with ingenuity. The colonists found the strange flora almost incomprehensible. A l ong process of experimentation began. The astringent, antibacterial qualities of Eucalypt kino and the wattle trees were accepted. The fragrant oils of Eucalypts, Tea-trees, Native Myrtles and Mintbushes were utilised. The records of early pioneers, the European medical men and Aboriginal experience have given us valuable bush remedies. This fusion of ancient tradition combined with the insights granted by modern science sees native plants taking on a new role. ...Show more
$24.99
AUD
Category: Australiana
Stories of Aboriginal people culture, including Albert Namatjira. Tribes represented: Aranda , Djumindjung, Wailbri , Pitjentjarra Nongomeri , Iwaija , Jabu and Moola Boola Douglas Lockwood began writing books based on his own knowledge and experiences with the Aborigines of northern and central Austral ia in the late 1950s. These books, which include I, The Aboriginal and We, The Aborigines, made his name known around Australia and in many other parts of the world. I, The Aboriginal won the Adelaide Advertiser literary competition in 1962. His other writing awards include the Walkley Award for Journalism. ...Show more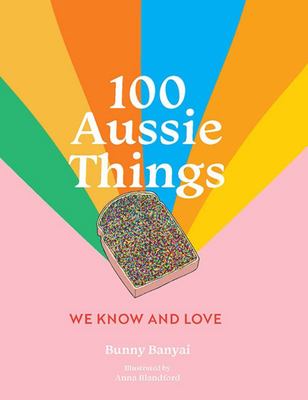 $19.99
AUD
Category: Australiana
100 Aussie Things We Know and Love puts the Australian way of life under a forensic lens, vigorously examining the socio-political underpinnings of the Australian character. Nah, just kidding! We'll just take you on a whistle-stop tour through the country's greatest people, places, animals, food, events and cultural quirks. Ever wondered why magpies attack, or Chiko rolls were invented, who we have to blame for Ugg boots, and what stuff from New Zealand we can legitimately claim as our own*? Featuring entries on 100 unmistakably Australian things (in no apparent order), from the lovable to the naff, this book is a chock-a-block with entertaining and fascinating facts about the things we all know, love or love to hate. And now it has a new-look cover design. *spoiler alert: everything   ...Show more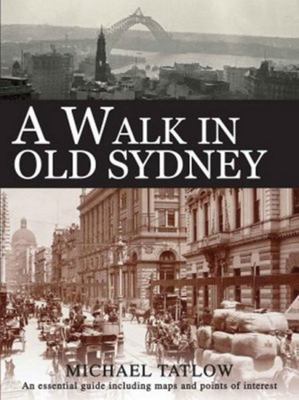 $22.95
AUD
Category: Australiana
Take a trip back in time to the origins of Old Sydney, as author Mike Tatlow takes you on a fascinating journey to the colonial heart of one of the world's most beautiful cities. Spend an afternoon, a day or more as you discover the built history of Sydney, and the characters who made it the city it is today. From the First Fleet, to the hardship and triumphs of convict life and the men of vision including Arthur Phillip and Lachlan Macquarie, A Walk in Old Sydney is the ultimate tourist guide to a bygone but remarkable era. Relive the bawdy, colourful and often dangerous Rocks Push; marvel at the engineering feats cut from unforgiving sandstone and take in the Georgian, Victorian and Federation houses, pubs and civic buildings, as well as public gardens, parks and statues. With clear maps and over 60 marked points of interest, A Walk in Old Sydney takes in the priceless heritage of Sydney, including Macquarie Street, Circular Quay, the Rocks, Walsh Bay, Millers Point, Darling Harbour and Chinatown. Ideal for tourists, school groups, travelers, historians or locals who would like to really discover their city, or show it off to others. ...Show more
$24.99
AUD
Category: Australiana | Series: Aboriginal Library Ser.
A.W. Reed. This book presents a wealth of poetic and imaginative tales from Aboriginal cultural heritage. While retelling the stories simply, this book captures the mystical bonds that exist between Aboriginal people, their environment and the spirit life of the Dreamtime.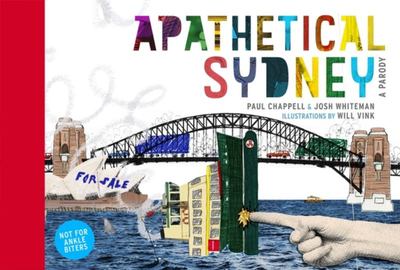 $24.99
AUD
Category: Australiana
Welcome to Sydney - the 'Emerald City', With the world's nicest harbour, it's really quite pretty. The surface is gorgeous but give it a scratch, And you'll see how the upsides all come with a catch . . . For children, Sydney is a wondrous place of jacaranda trees, chugging harbour ferries and singing ice cream trucks. For the rest of us, Sydney is a cess pit of red-faced road rage, late-running trains and overpriced bloody everything. In this hilarious homage to the kids' classic Alphabetical Sydney, local creatives Paul Chappell and Josh Whiteman take an adults-only, A-Z tour of one of Australia's most iconic cities to reveal the truth its residents all recognise- while it looks lovely, it's f*cking impossible to live in. To anyone who's ever had a good moan about the lockout laws, parking wardens or just the whole of the Eastern suburbs (but knows deep in their cynical heart that Sydney still beats Melbourne hands down)- this book is for you. ...Show more