$35.00
AUD
Category: Craft
Crochet Your Own Kawaii Animal Cuties kit will teach you how to crochet roly-poly versions of 12 of the cutest animals and includes the materials needed to make adorable Shiba Inu puppy and poseable sloth.   Chonks, Good Bois, Floofs, and more The internet has introduce us to so many delightful (and o ccasionally derpy) animals that we have all become cute zoologists. These adorable animals are so, so kawaii you just want to squish them And now you can   The instruction book contains patterns to make 12 amigurumi animals with step-by-step photos as well as a primer on basic crochet techniques and stitches. The included materials for making your very own Shiba Inu puppy and little sloth are: crochet hook; acrylic yarn; safety eyes; fiberfil; embroidery floss; yarn needle. Meet the cuties Patterns include: Shiba Inu puppy Otters holding hands Baby seal Racoon Sloth Pug puppy Narwhal Cockatiel Dinosaur Corgi puppy Owl Fat cat ...Show more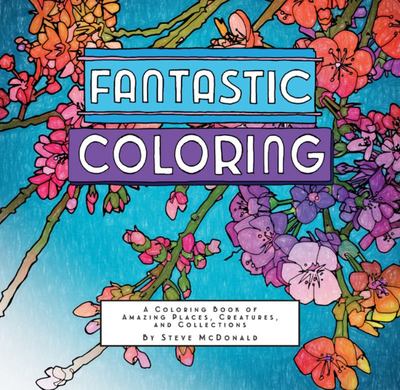 $29.99
AUD
Category: Craft | Series: Fantastic Coloring Ser.
Fantastic Coloring features 70 of the best illustrations inspired by the internationally bestselling adult coloring book series that has sold over 500,000 copies. This distinctive collection captures the beauty of the world around us with black-and-white coloring designs by artist Steve McDonald. Inclu ding a dozen never-before-seen artwork, and castles, jungles, cityscapes, butterflies, and more, each unique design is in his signature photo-to-illustration style. With detailed illustrations of travel destinations, natural wonders, and everyday scenes, the popular Fantastic series, which includes fan favorites likeFantastic Cities, has delighted and inspired hundreds of thousands of artists and coloring enthusiasts to create beautiful works of art. * In a handy 10 x 10 inch size * Features 12 never-before-seen illustrations * Series has sold over half a million copies worldwide * Great for fans of Millie Marotta, Johanna Basford, and Kerby Rosanes; and for those who lovedSecret Garden, Lost Ocean, Animal Kingdom Color Me Draw Me, andTropical World ...Show more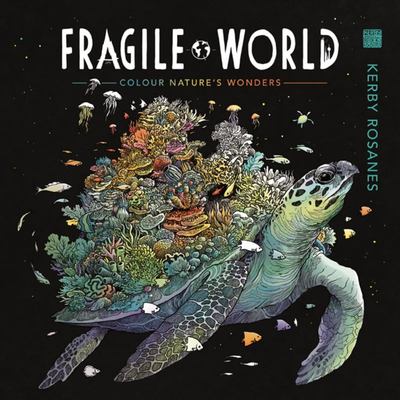 Fragile World Colouring Book
by Kerby Rosanes (Illustrator); Imogen Currell-Williams (Editor)
$24.99
AUD
Category: Craft
From the internationally bestselling artist Kerby Rosanes, an extraordinary coloring book celebrating some of the incredible animals and landscapes that are disappearing around the globe   Fragile World is a coloring book to savor, exploring fifty-six endangered, vulnerable, and threatened animals and landscapes--from the Tapanuli orangutan to the hawksbill turtle, from Philippine bat caves to the Baltic Sea.   The illustrations are intricate, detailed, and unforgettable, both magisterial and whimsical. And the result is a stunning tribute to Mother Nature. Fragile World is a coloring experience that is at once vintage Kerby and unlike any other. ...Show more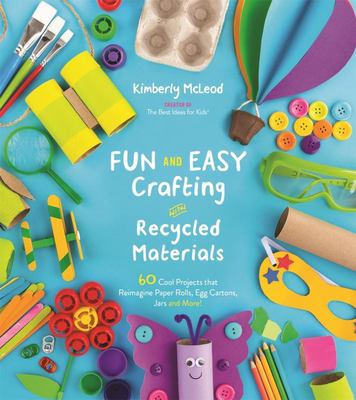 $32.99
AUD
Category: Craft
***INCLUDES 12 TEAR-OUT TEMPLATES!*** Exciting, Eco-Conscious Crafts with Stuff You Already Have Transform paper rolls, egg cartons, newspaper and cardboard into colorful decorations, amazing wearable masks, hats and jewelry or even sturdy desk organizers, puzzles and paint palettes. Get ready to unlea sh your imagination with 60 unique crafts--with something for all ages--including: Homemade Kaleidoscope Build Your Own Marble Maze Cool Superhero Mask Dinosaur Terrarium Indoor Mini-Garden Awesome Cardboard Castle Kimberly McLeod, creator of The Best Ideas for Kids®, provides a varied selection of budget-friendly, eco-conscious projects that are great for imaginary play, bedroom decorations, gift giving and more! You'll be so proud of the projects you've created and customized with your own hands--and they are as fun to make as they are to play with! ...Show more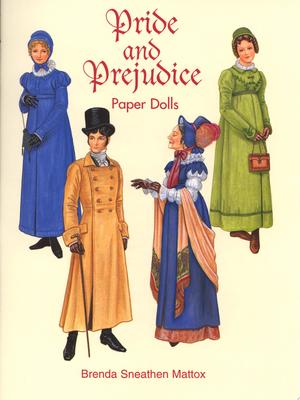 $12.99
AUD
Category: Craft | Series: Dover Paper Dolls Ser.
Life among members of early nineteenth-century British society comes delightfully alive in this charmingly rendered paper doll collection. Pride and Prejudice, Jane Austen's classic tale of romance set in the English countryside, is recalled with the help of eight attractive figures, among them the enga ging Bennet sisters -- Elizabeth, Jane, and Lydia; Mrs. Bennet, their mother (whose sole occupation seems to be finding suitable husbands for her daughters); Mr. Bingley, an eligible bachelor; Mr. Darcy, a proud and proper gentleman; Lady Catherine, Darcy's haughty aunt; and Mr. Wickham, a dashing regimental officer.A wardrobe of 48 period costumes takes the colorful characters from afternoon teas and weekend visits to neighborhood balls and a family wedding. Included are long-sleeved, Empire-styled dresses for the Bennet ladies to wear to church, along with simple daytime outfits topped by aprons for gardening; elegant evening attire for the ball at Netherfield, splendid bridal gowns edged with ruffles and lace for Jane and Elizabeth, and more. For the men, there are formal evening clothes, lengthy greatcoats, a military uniform, and fashionable morning coats, breeches, and top boots.This charming collection will not only delight fans of the Austen novel -- and motion picture -- but will also thrill paper doll enthusiasts of all ages. ...Show more
$24.99
AUD
Category: Hobbies
A modern classic for a new generation looking for environmentally friendly, thrifty, tried and true solutions for tackling everyday household tasks.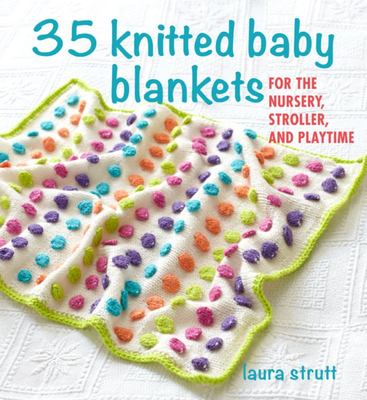 $32.99
AUD
Category: Craft
News of a new arrival always brings about a flurry of activity. Show your love and devotion by hand-knitting a beautiful baby blanket they can cherish.   From the first car journey to an outing in a stroller, a knitted blanket will accompany a baby wherever they go. Laura Strutt has designed a teddy b ear travel blanket that cleverly folds away into a pillow and a hooded wrap for keeping cozy in a sling. For the nursery there is a soft cot cover and a dungaree-style sleeping bag in breathable merino wool--perfect for a peaceful night's rest. For playtime, there's a cotton-backed blanket that can double up as a rug to take out and about, and a tiny comforter blanket guaranteed to become their closest companion. With beautiful yarns, simple techniques, and stunning designs, there is a blanket here ready for you to make and for the new arrival to treasure for years to come. ...Show more
$27.99
AUD
Category: Craft | Series: Art Makers Ser.
With Empowered Embroidery, learn to sketch and stitch strong, recognizable women from all walks of life. Featuring sketching and illustration instructions, basic stitches, embroidery techniques, and 6 projects with portraits of famous women, this book is a must-have tool for hands-on artists and crafte rs. If you're a beginning embroiderer, start with the basic stitches and embroidery instructions at the beginning of the book. Essential tools, warm-up exercises, tips for embroidering facial features and hair, and general information on embroidery will give you the know-how you need to get started. Then dive into sketching your favorite female cultural and historical icons: Frida Kahlo Eleanor Roosevelt Maya Angelou Harriet Tubman Ruth Bader Ginsburg Michelle Obama Once you've sketched your figures, follow along with the step-by-step embroidery projects as you learn to stitch the women featured in the book--and anyone else you admire! All of the projects are beautifully paired with large photos so that you can easily mimic the techniques at home while relaxing with your embroidery. The author is a professional illustrator, designer, and embroiderer uniquely suited to give instruction on this fun, trending embroidery technique. With her expert tips, you're sure to enjoy learning a new hobby, or advancing your skills if you're already familiar with embroidery. Art Makers: Empowered Embroidery makes it easy to sketch, stitch, and create your favorite female icons, from empowering women of today to icons of the past. The Art Makers series is designed for beginning artists and arts-and-crafts enthusiasts who are interested in experiencing fun hands-on mediums, including polymer clay and papier-mache. ...Show more

$24.99
AUD
Category: Craft
Have fun at the farm with this new collection of minis from Kerry Lord and her Edward's Menagerie animals. This is one of the new gift series from TOFT (Kerry's yarn company), which contains four books, each with 25 crochet patterns on a different theme: Ocean, Wild, Farm and Pets.  These mini animals are quick and easy to make so they are perfect for the beginner as well as giving the more advanced crocheter an afternoon's fun. The books are practically organised so you start with the easiest pattern and, as you grow in confidence, you continue through the book, mastering the art of crocheting animals, from the humble mouse to the angora rabbit, producing high-quality collectibles to keep or give as thoughtful, homemade gifts. This range of mini animals are totally new patterns for fans, new and old, to get hooked to. Sitting at 8cm (3 inches) tall, you can make your own cute collection, which could be used to create a nursery mobile, a board game, key rings and much more! Whether you're in front of the TV, commuting to work or having a relaxing afternoon, these projects are perfect for bringing mindfulness and creativity into your day. Patterns in the series will include: Pets: Cockapoo, Iguana, Angora Bunny, Tabby Cat, Tarantula Farm: Pony, Alpaca, Sheep, Goat, Pig Ocean: Whale, Shark, Lobster, Starfish, Manta Ray Wild: Elephant, Lion, Leopard, Rhino, Buffalo  ...Show more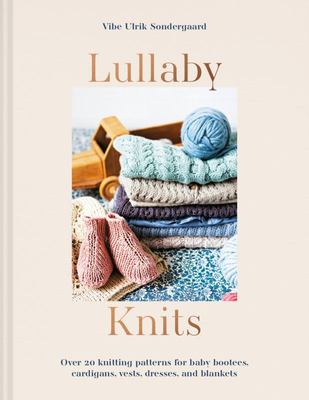 $29.99
AUD
Category: Craft
This beautiful book of functional, stylish designs for baby boys and girls contains over 20 unique knitting patterns for sweaters, cardigans, vests, dresses, blankets, bootees as well as a cosy wrap for mum or dad. Combining true comfort with contemporary design, in a world where time is precious and cl othes are often mass-produced, Danish knitwear designer Vibe Ulrik Sondergaard has produced a delightful range of garments that are worth investing time into.Many of the designs focus on texture and shape in solid colours, and all aim to be comfortable for babies. Beautiful stitches, quirky details, classic shapes and lush yarns are combined to inspire others to create their own unique garments and accessories. ...Show more
$35.00
AUD
Category: Craft
Australians send millions of tonnes of clothing to landfill each year - one of the highest clothing consumers in the world. The good news is that mending is trending and it's never been easier to repair and reinvent your favourite clothes.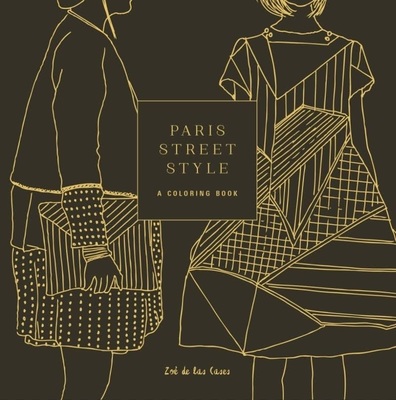 $9.95
AUD
Category: Craft
The coloring book is reinvented in a brand new journal format. Wherever you're off to, take this cheeky and charming coloring journal with you. Embellish whimsical, full-page patterns, cityscapes and street scenes, feminine silhouettes, and stylish essentials with your own style. Like a high-end journa l, this sleek package has an elastic closure and a satin ribbon marker so you can dip in and dip out. With nothing more than some colored pencils, you'll be on your way to a stress-free, Parisian-chic day. ...Show more