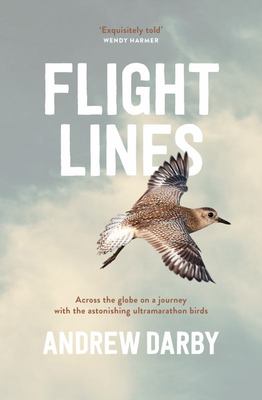 $32.99
AUD
Category: Natural History
Andrew Darby follows the extraordinary migratory shorebirds from Australia's southern ocean to the Arctic and back. On these travels he explores the power of science to reveal the mysteries of these birds, and to heal both their endangered world - and unexpectedly - himself. As the sun lowered and turne d Gulf St Vincent fiery, they each called a high-pitched 'peeooowiii!', flashed their black wing-pits, spread their tail skirts and took flight. Andrew Darby follows the odysseys of two Grey Plovers, little-known migratory shorebirds, as they take previously uncharted ultramarathon flights from the southern coast of Australia to Arctic breeding grounds. On these extraordinary flights they chance predators, typhoon weather and exhaustion before they can breed, and maybe return to familiar southern feeding grounds. But the greatest threat to these, and other long-distance migrants on the flyway, is China's dragon economy, engulfing their vital Yellow Sea staging spots. The author meets the dedicated people working to save these intrepid birds, from Russia to Alaska, and the rim of the Arctic Sea to the coasts of the Southern Ocean. Out of their hard-won science he finds hope for the birds - a bright light for our times. But his journey to understand this work and these birds almost ends when he is suddenly diagnosed with an incurable cancer. Then he finds science coming to his rescue too.     ...Show more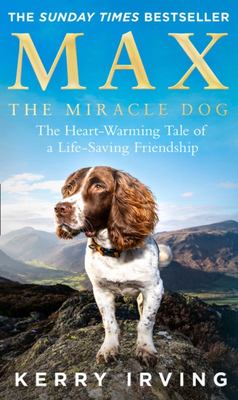 $17.99
AUD
Category: Natural History
The Sunday Times bestseller 'Are you ready, Max? If anyone's going to help me do this, it's you.' The heart-warming tale of a life-saving friendship. In 2006, a traumatic car accident changed Kerry Irving's life forever.   Suffering from severe neck and back injuries, Kerry was unemployed and house bound, struggling with depression and even thoughts of suicide. He went from cycling over 600 miles a month to becoming a prisoner in his own home.   With hope all but lost, Kerry's wife encouraged him to go on a short walk to the local shop. In the face of unbearable pain and overwhelming panic, he persevered and along the way, met an adorable yard dog named Max. As the Spaniel peered up through the railings, Kerry found comfort and encouragement in his soulful brown eyes. This chance encounter marked a turning point in both their lives.   In Max, Kerry found comfort and motivation and in Kerry, Max found someone to care for him. This is their remarkable, inspiring story. ...Show more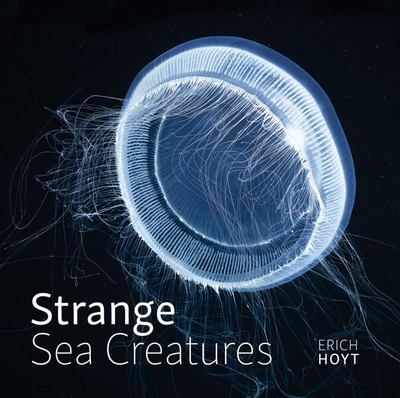 $29.95
AUD
Category: Natural History
Praise for Creatures of the Deep: In Search of the Sea's Monsters and the World They Live In "Erich Hoyt captures the excitement and beauty of recent advances in ocean science]. With lavish photos and engaging, accurate prose, he takes readers on a journey of wonder through the ocean's layers and around the planet, shedding light on extraordinary lives." -- BBC Wildlife Marine researchers are discovering new ocean creatures every day, especially at its deepest depths. From the author of Creatures of the Deep, Encyclopedia of Whales, Dolphins and Porpoises and other books about the ocean and the animals that live there, comes a new title about some of the most unusual marine life forms. The book organizes the creatures into three parts based on where they live in the ocean. Each part has representatives from the various marine animal classes (e.g., fish, crustaceans, jellyfish and siphonophores, squids, tunicates and other invertebrates). Informative captions accompany the 90 gorgeous photographs of otherworldly creatures. Part 1: Surface Waters of the Ocean at Night: The Blackwater Vertical Migrators In images taken by dedicated blackwater photographers Linda Ianniello and Susan Mears, these mostly larval creatures haunt the near-surface waters making vertical migrations every night to feed.   Part 2: Middle to Deep Dark Waters: Masters of the Language of Light In this perpetual night, survival is a matter of being able to understand and process light signals, some in different colors, some flashing, some faint -- the most sophisticated use of bioluminescence on Earth. The sea creatures here are small with big eyes and even larger mouths with extraordinarily sharp teeth. Photographer David Shale traveled with BBC Blue Planet and other expeditions to photograph these deep sea creatures, while photographers Solvin Zankl, Alexander Semenov and others brought their own dedication to expeditions in the Pacific, Indian, Atlantic and Arctic oceans.   Part 3. The Continental Shelf to the Abyssal Plain: The Bottom Dwellers This bottom of the sea has fewer fish, and is populated by such alien-like creatures as no-eyed or tripod fish, sea cucumbers, as well as basket stars, crabs, and worms with species varying by depth and location.   The introduction to each part of the book describes what makes the ocean waters at that depth unique, and why it is home to specific types of sea life. The photographs were taken in the ocean by expert divers and submariners, most of whom are both scientists and underwater photographers. The images display the creatures vividly against a background as black as the ocean depths. ...Show more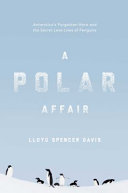 $32.99
AUD
Category: Natural History
A captivating blend of true adventure and natural history by one of today's leading penguin experts and Antarctic explorers George Murray Levick was the physician on Robert Falcon Scott's tragic Antarctic expedition of 1910. Marooned for an Antarctic winter, Levick passed the time by becoming the first man to study penguins up close. His findings were so shocking to Victorian morals that they were quickly suppressed and seemingly lost to history. A century later, Lloyd Spencer Davis rediscovers Levick and his findings during the course of his own scientific adventures in Antarctica. Levick's long-suppressed manuscript reveals not only an incredible survival story, but one that will change our understanding of an entire species. A Polar Affair reveals the last untold tale from the Heroic Age of Antarctic Exploration. It is perhaps the greatest of all of those stories--but why was it hidden to begin with? The ever-fascinating and charming penguin holds the key. Moving deftly between both Levick's and Davis's explorations, observations, and comparisons in biology over the course of a century, A Polar Affair reveals cutting-edge findings about ornithology, in which the sex lives of penguins are the jumping-off point for major new insights into the underpinnings of evolutionary biology itself. ...Show more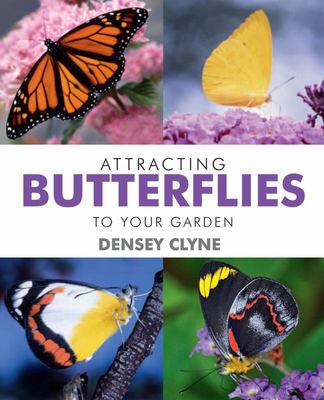 $24.99
AUD
Category: Natural History
There are practical ways of turning any garden, large or small, formal or informal, country or suburban, into a butterfly garden. By carefully planning your planting, you can persuade these delightful creatures to take up residence with you. This edition includes new species and distribution maps.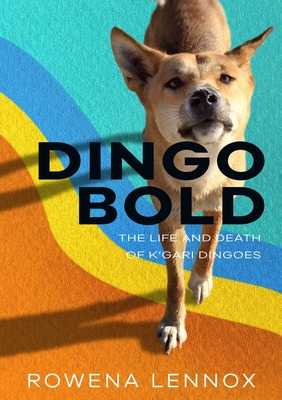 $35.00
AUD
Category: Natural History
Dingo Bold is a thought-provoking exploration of the relationship between people and dingoes. At its heart is Rowena Lennox's encounter with a dingo on the beach on K'gari (Fraser Island), a young male she nicknames Bold. Struck by this experience, and by the intense, often polarised opinions expressed in public conversations about dingo conservation and control, she sets out to understand the complex relationship between humans and dingoes. Weaving together ecological data, interviews with people connected personally and professionally with K'gari's dingoes, and Lennox's expansive reading of literary, historical and scientific accounts, Dingo Bold considers what we know about the history of relations between dingoes and humans, and what preconceptions shape our attitudes today. Do we see dingoes as native wildlife or feral dogs? Wild or domesticated animals? A tourist attraction or a threat?And how do our answers to these questions shape our interactions with them? Dingo Bold is both a moving memoir of love and loss through Lennox's observations of the natural world and an important contribution to wider conversations about conservation and animal welfare. ...Show more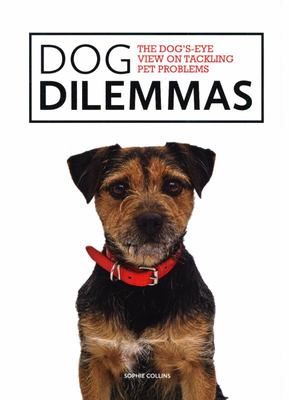 $19.99
AUD
Category: Natural History | Series: Dog's-Eye View Ser.
Even the best relationships aren't always problem-free - and the one that you have with your dog is no exception. So when a dilemma arises, what you need is Dog Dilemmas. One of the first titles in the Dog's-Eye View series, it not only offers good, workable, up-to-date advice for dealing with any and a ll of the problems that your dog may throw at you, but is also the first book to look at the situation from the canine, as well as the human, point of view. Studies into the behaviour and cognition of the domestic dog have never been more popular, and understanding why your dog does what he does is the first and most important step to knowing how to fix it. Learn to identify when your dog is simply exhibiting normal canine behaviour - but in the wrong place - and when a problem is the result of him feeling fear or confusion. Discover how you can read your dog's body language, and anticipate many problems before they ever arise. And gain your dog's trust, so that not only is he your best friend, but he feels, too, that you are his. Appealing, readable text is matched with commissioned photography to make this a guide that shows as well as tells. AUTHOR: Sophie Collins is a writer and editor who has authored 9 books on dogs and dog cognition, including the bestselling Tail Talk (2006; translated into 12 languages) and Tricks and Games for a Smarter Dog (2016), which won the Training Books Category in the 2017 Annual Awards of the Dog Writers Association of America. She lives in Lewes, Sussex, in the south of England. SALES POINTS: * Part of the first series of dog training books to consider the canine, as well as the human, point of view * Draws from up-to-the-minute studies in dog cognition and behaviour * Illustrated throughout with full-colour photography 60 colour photographs and 15 illustrations ...Show more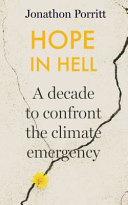 $32.99
AUD
Category: Natural History
'Brave and unflinching in setting out the reality of the hell towards which we're headed, but even more urgent, passionate and compelling about the grounds for hope if we change course fast enough, Hope in Hell is a powerful call to arms from one of Britain's most eloquent and trusted campaigners.' Caro line Lucas, MP Climate change is the defining issue of our time - we know, beyond reasonable doubt, what that science now tells us. Just as climate change is accelerating, so too must we - summoning up a greater sense of urgency, courage and shared endeavour than humankind has ever seen before.    The Age of Climate Change is an age of superlatives: most extreme this, biggest that, most costly ever. The impacts worsen every year, played out in people's backyards and communities, and more and more people around the world now realise this is going to be a massive challenge for the rest of their lives. In Hope in Hell, Porritt confronts that dilemma head on. He believes we have time to do what needs to be done, but only if we move now - and move together. In this ultimately optimistic book, he explores all these reasons to be hopeful: new technology; the power of innovation; the mobilisation of young people - and a sense of intergenerational solidarity as older generations come to understand their own obligation to secure a safer world for their children and grandchildren.    ...Show more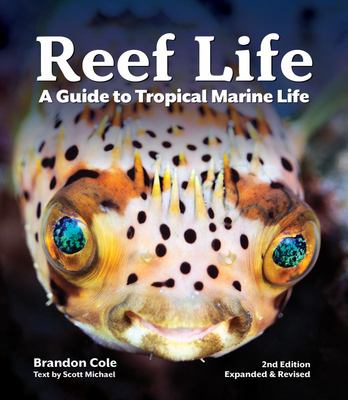 $49.95
AUD
Category: Natural History
From tide pools to coral reefs and the open ocean beyond lies a world abounding with an assortment of colourful fish and fascinating creatures. The lure of the life that inhabits the ocean's reefs and open water is no secret to scuba enthusiasts and snorkelers who enjoy the opportunity to gaze upon this wonderful world through their dive masks. Reef Life identifies the most-likely encountered underwater life in the tropical marine environment, featuring more than 800 beautiful colour photographs that provide the keys to this magnificent world. A gallery of more than 400 species offers readers an extensive identification guide to the most-likely encountered fishes and features each in detail: name, species, habitat, range and a description particular to the animal covered. With sections on invertebrates and algae, this guide reveals much about the range of animals and plants in the undersea ecosystem. Included is behavioural information on feeding, mimicry, and symbiosis, providing insights into natural survival strategies taking place among animals beneath the ocean surface. The clear, concise descriptions of the myriad of animals in the tropical oceans are collected in this handy, portable and comprehensive reference for use in the field or at the desk. The surveys of the tropical ocean regions and sea life around the world include: *The Caribbean / The Hawaiian Islands / French Polynesia / The Fijian Islands / *The Philippines and South China Sea / Micronesia / The Indonesian Archipelago / *Papua New Guinea and the Solomon Islands / The Great Barrier Reef / *Western Thailand and Andaman Sea / The Maldives and Western Indian Ocean / *The Red Sea / Tropical Eastern Pacific. AUTHOR: Brandon Cole is a biologist, wildlife photographer and photojournalist specializing in the marine environment worldwide. His photography has appeared in hundreds of magazines including GEO, National Geographic, Newsweek, Outside, Scientific American and Smithsonian. Scott W. Michael is an internationally recognized writer, underwater photographer, and researcher who specialises in elasmobranchs (i.e., sharks, skates and rays) and coral reef fishes. He is the author of Reef Sharks and Rays of the World (1994). He is a scientific consultant for National Geographic Explorer and the Discovery Channel. 800 colour photographs ...Show more
$29.95
AUD
Category: Natural History
An intimate view into the true nature of horses. This gorgeous book presents the noble and powerful horse in spellbinding photographs, revealing text, and extended captions. Sabine Stuewer has been observing horses for years -- when they are alone and in groups. Her images are an indulgent visual treat , revealing the pure beauty of horses and their connection to their environment and their companions. Emmanuelle Brengard interprets the horses' behaviors -- one minute calmly grazing, in a frenzied gallop the next, grooming each other, nuzzling a foal, battling for a mate -- giving horse lovers a better understanding of the animal. The book's sections are:   In the Harem -- the harem family of about 10 (a stallion and his mares and foals), social order The Stallion -- charisma, postures, fights between males, reproduction Mares and Foals -- birth, educating the foals, foal games The Nuances of Friendship -- hierarchy, games among adults The Partnerships -- mares and foals, resting and sleep, adults protecting the herd and grooming Gallop to Freedom -- photo gallery Finely Honed Senses -- smell, sight, taste, hearing, communication, the gaits Fits of Madness -- jumps and leaps to release stress and energy, and to stretch.   Those who ride horses will tell you that they are complex animals possessing a wide range of behaviors. It can take years of watching and being with horses to truly understand them. The Horse brings a closer view to their world in a new way, one that is possible only with the authors' decades of experience observing, photographing and interacting with the charismatic horse. Already a remarkable value as a hardcover (which sold out), this paperback is now even more outstanding. It is an exceptional and personally meaningful selection for equestrians, breeders, casual riders, artists and photographers, and all who love horses for their character and beauty. All will derive great pleasure from this jewel. ...Show more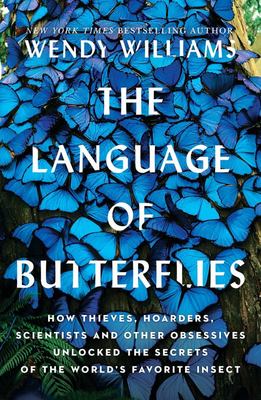 $29.99
AUD
Category: Natural History
An enthralling look at one of the world's most beautiful and resilient animals, and the role they play in our ecosystem Butterflies are beloved across the globe, adorning gardens, parks and zoos. Their feats are staggering - monarchs migrate thousands of kilometres each year. They are smarter than we th ink - some species have learned to fool ants into taking care of them. Their beauty has led many to obsession - lepidopterists (butterfly-seekers) have died in search of particular species, frenzied and driven mad in the pursuit of colour. What draws us to these creatures so intensely? Why do they live so briefly? How do they get their colours? Science journalist Wendy Williams investigates butterflies across the globe, their habitats and those dedicated to studying them. She examines the ancient partnership between butterflies and humans, and the ways we depend on them today - from a bellwether on climate change to a source of life-saving medical technology. For lovers of Sy Montgomery's The Soul of an Octopusand Peter Wohlleben's The Hidden Life of Trees, this melodious book reveals the inner lives of these special creatures and shows why they continue to fascinate us. Touching, eye-opening and profound, it is a love letter to these vanishing species, and a celebration of the beauty and joy they bring to our world. ...Show more