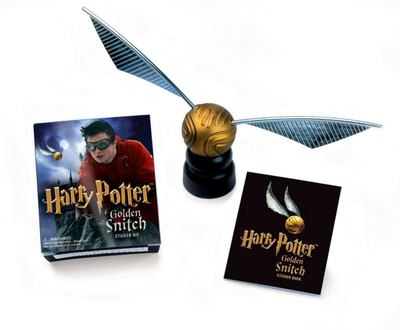 $14.99
AUD
Category: Film & TV | Series: Miniature Editions Ser.
Celebrate Quidditch with this kit inspired by the magical game from J.K. Rowling's wonderful world of witchcraft and wizardry The Harry Potter Golden Snitch Sticker Kit includes: Golden Snitch with detachable wings Snitch display stand Sticker book featuring 8 colorful stickers of images from the wizarding world ...Show more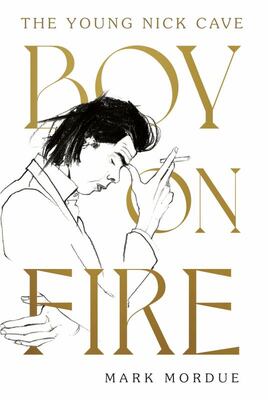 $39.99
AUD
Category: Music
 The first volume of the long-awaited, near-mythical biography of Nick Cave, by award-winning writer, Mark Mordue. A deeply beautiful, profound, profane and poetic biography of the early formative years of the dark prince of Australian rock 'n' roll, Boy on Fire is Nick Cave's creation story. This is th e story of the artist first as a boy, then as a young man. A deeply insightful work which charts his family, friends, influences, milieu and, most of all, his music, it reveals how Nick Cave shaped himself into the extraordinary artist he would become. As well as a powerfully compelling biography of a singular, uncompromising artist, Boy on Fire is also a fascinating social and cultural biography, a vivid and evocative rendering of a time and place, from the fast-running dark river and ghost gums of Wangaratta, to the nascent punk scene which hit staid 1970s Melbourne like an atom bomb, right through to the torn wallpaper, sticky carpet and the manic, wild energy of nights at the Crystal Ballroom.  Boy on Fire is a stunning biographical achievement. ...Show more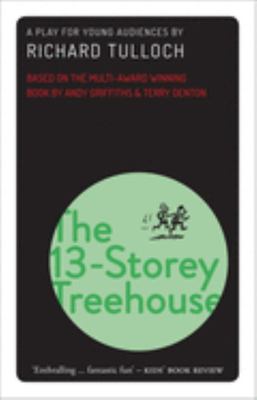 The 13-Storey Treehouse: A Musical Play for Young Audiences
by Richard Tulloch (Adapted by); Andy Griffiths (Original Author); Terry Denton (Screenplay by); Terry Denton (Original Author)
$24.99
AUD
Category: Plays | Series: NewSouth Plays Ser.
Adapted from Andy Griffiths' and Terry Denton's phenomenally successful Treehouse book series, Richard Tulloch's play - The 13-Storey Treehouse - is action-packed, full of laughs...with a see-through swimming pool, a tank full of man-eating sharks and a lemonade fountain! Imagine living in a 13-storey t reehouse that includes a secret underground laboratory, self-making beds, a vegetable vaporiser and a marshmallow machine that shoots marshmallows into your mouth? Well Andy and Terry are lucky enough to live in one, where they have a series of completely mad adventures. And today Andy and Terry manage to get their dates all mixed up. They thought that they were going to rehearse their new play, The 13-Storey Treehouse, except they forgot to write it! And to make matters worse, they need to find flying cats, a mermaid, a sea monster, an invasion of monkeys, and a giant gorilla! Despite not having any of these things, they do have a box of costumes and props, some pretty awesome technology and friends to help out! ...Show more
$75.00
AUD
Category: Film & TV
A backstage pass to the groundbreaking, hit musical Hamilton, winner of the 2016 Pulitzer Prize for Drama and Eleven Tony Awards, including Best Musical, including the award-winning libretto, behind-the-scenes photos and interviews, and exclusive footnotes from composer-lyricist-star Lin-Manuel Miranda. Lin-Manuel Miranda's groundbreaking musical Hamilton is as revolutionary as its subject, the poor kid from the Caribbean who fought the British, defended the Constitution, and helped to found the United States. Fusing hip-hop, pop, R&B, and the best traditions of theater, this once-in-a-generation show broadens the sound of Broadway, reveals the storytelling power of rap, and claims our country's origins for a diverse new generation. HAMILTON: THE REVOLUTION gives readers an unprecedented view of both revolutions, from the only two writers able to provide it. Miranda, along with Jeremy McCarter, a cultural critic and theater artist who was involved in the project from its earliest stages--"since before this was even a show," according to Miranda--traces its development from an improbable perfor­mance at the White House to its landmark opening night on Broadway six years later. In addition, Miranda has written more than 200 funny, revealing footnotes for his award-winning libretto, the full text of which is published here. Their account features photos by the renowned Frank Ockenfels and veteran Broadway photographer, Joan Marcus; exclusive looks at notebooks and emails; interviews with Questlove, Stephen Sond­heim, leading political commentators, and more than 50 people involved with the production; and multiple appearances by Presi­dent Obama himself. The book does more than tell the surprising story of how a Broadway musical became a national phenomenon: It demonstrates that America has always been renewed by the brash upstarts and brilliant outsiders, the men and women who don't throw away their shot. ...Show more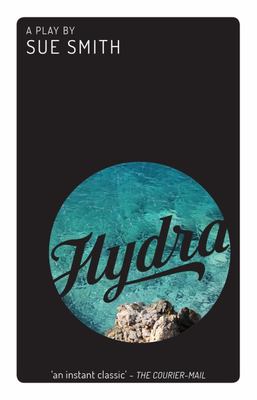 Hydra
by Sue Smith
$24.99
AUD
Category: Plays | Series: NewSouth Plays Ser.
Wild, passionate and ultimately tragic: the love story of Australia's famous literary couple, Charmian Clift and George Johnston, plays out on the idyllic Greek island of Hydra in the 1950s in this reimagining from award-winning playwright Sue Smith. Dedicating their lives to writing, the couple were fi gureheads of Hydra's bohemian community of artists and dreamers, which included Leonard Cohen, Sidney and Cynthia Nolan, Alan Moorehead and others. In Hydra, inspiration runs wild, as the couple pen works which will go on to be classics, including Charmain Clift's famed Sydney Morning Herald essays and George Johnson's Miles Franklin-winning classic My Brother Jack. And yet their lives were wrought with jealously, money woes, illness and alcoholism. Told from the perspective of their eldest son Martin, and weaving in text from their own writing, Hydra brings to these remarkable artists to life. ...Show more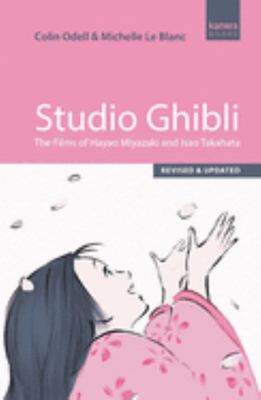 $39.99
AUD
Category: Film & TV
No other film studio, animation or otherwise, comes close to matching Japane's Studio Ghibli for pure cinematic experience. This book examines all their major works including Laputa: Castle in the Sky, Grave of the Fireflies, My Neighbour Totoro, Kiki's Delivery Service, Only Yesterday, Porco Rosso, Pom Poko, Whisper of the Heart, Princess Mononoke and Howl's Moving Castle, as well as the critically acclaimed Spirited Away and The Tale of Princess Kaguya. Odell and Le Blanc's informed analysis also considers Studio Ghibli features such as Hayao Miyazaki's Oscar-nominated final masterpiece The Wind Rises and the studio's most recent release When Marnie Was There. ...Show more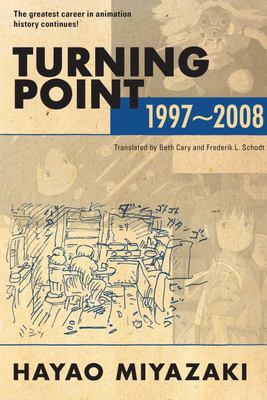 $24.99
AUD
Category: Film & TV | Series: Turning Point: 1997-2008 Ser.
The second volume of legendary animation director Hayao Miyazaki's career memoir continues with essays, interviews, and discussions about some of his most popular films, including Spirited Away and Ponyo. In the mid-1990s, filmmaker Hayao Miyazaki moved from success to success as his work f ound an audience outside of Japan. His animated films of the era, including Princess Mononoke, Howl's Moving Castle, and Ponyo, were internationally lauded, and Miyazaki won an Academy Award® in 2003 for his popular and critical hit Spirited Away. Follow Miyazaki as his vision matures, as cinema-lovers worldwide embrace his creations, and as critics such as Roger Ebert take up the cause of animation and Miyazaki's films. In a legendary career, these crucial years represent the turning point. ...Show more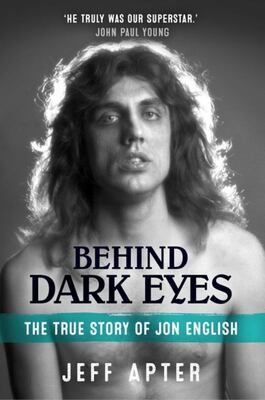 $32.99
AUD
Category: Music
Behind Dark Eyes tells the complete, authorised story of Jon English, the pop star and actor with 70s/80s hits such as Hollywood Seven, Six Ribbons and Hot Town, and the star of shows such as Pirates of Penzance and Jesus Christ Superstar. The book tells of these massive highs, but also of his later str uggles and his tragic, untimely death in 2016. Jon English was the original multitasker. He was the pop star with the raccoon eyes who sang such hits as 'Hollywood Seven', 'Six Ribbons' and 'Hot Town', and the rocker in leather duds who packed beer barns across Australia. Jon was also the swashbuckling Pirate King in the hugely successful Pirates of Penzance, and, in the words of Tim Rice, 'a brilliantly judged and truly exciting' Judas in Jesus Christ Superstar. And on the small screen he was as comfortable portraying faded rocker Bobby Rivers in All Together Now as he was the brooding convict Jonathan Garrett in Against the Wind. It seemed that no role, or song, was beyond his reach. But there was a lot more to Jon English. He was a proud father of four who married his high school sweetheart Carmen when he was barely out of his teens. He was such a diehard fan of rugby league's Parramatta Eels that he wrote their team song. And Jon was also a composer whose rock opera, Paris, proved to be the biggest creative and personal challenge of his life. This authorised biography, written with the full support of Jon's family, friends and peers, Behind Dark Eyes tells   the complete Jon English story, swinging from the massive highs of Jesus Christ Superstar and pop stardom to his struggles with alcohol and depression, and his tragic, untimely death in 2016 at the age of 66. ...Show more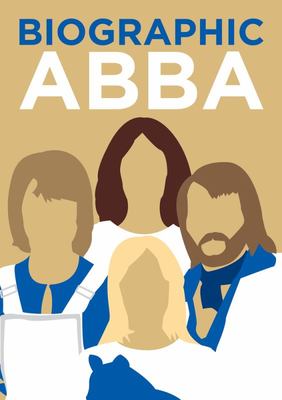 $19.99
AUD
Category: Music | Series: Biographic Ser.
Most people know that ABBA (1972-1982) were a Swedish band who became one of the world's most successful pop groups after winning the 1974 Eurovision Song Contest with their song "Waterloo." What, perhaps, they don't know is that they have sold more than 380 million albums and singles; that their name w as chosen through a newspaper competition, where alternatives included Alibaba, FABB, and Baba; that their royalties from the Soviet Union were so big they had to be paid in oil rights; and that 3.5 million people applied for tickets to see ABBA at London's Royal Albert Hall in 1977. Biographic ABBA presents an instant impression of their life, work, and legacy, with an array of irresistible facts and figures converted into infographics to reveal the musicians behind the music. ...Show more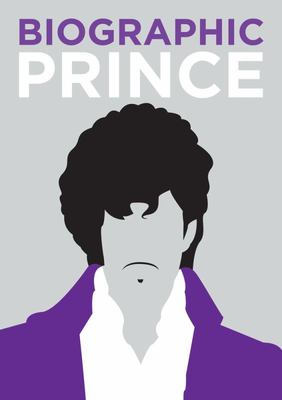 $19.99
AUD
Category: Music | Series: Biographic Ser.
Most people know that Prince (1958--2016) was an iconic singer-songwriter whose creative brilliance transformed music for more than four decades. What, perhaps, they don't know is that his real name actually was Prince; that he once simultaneously held the number one spots in the US for film, single, an d album; that he has a back catalogue of more than 600 songs, many of which he wrote for other people, including Madonna and Alicia Keys; and that he performed at the wedding of Star Wars director George Lucas. Biographic Prince presents an instant impression of his life, work and legacy, with an array of irresistible facts and figures converted into infographics to reveal the musician behind the music. ...Show more
$50.00
AUD
Category: Music
Robert Shelton met Bob Dylan when the young singer arrived in New York in 1961. He became Dylan's friend, champion, and critic. His book, first published in 1986, was hailed as the definitive unauthorized biography of this moody, passionate genius. Shelton tells the intimate and first-hand story of Bob Dylan's formative years in Greenwich Village NYC, and it is the only biography that has been written with his active cooperation. ​​Dylan gave Shelton access to his parents, Abe and Beatty Zimmerman – whom no other journalist has ever interviewed; to his brother, David; to childhood friends from Hibbing; to fellow students and friends from Minneapolis; and to Suze Rotolo, the muse immortalized on the cover of Freewheelin' , among others. Concluding Dylan's story  during his triumphant 1978 world tour, No Direction Home took 20 years to complete and when it was finally published the book received widespread critical acclaim.  ​​Following his Nobel Prize for Literature Award in 2016, Dylan's standing is higher than at any time since the 1960s and Shelton's book is now seen as a classic. This new illustrated edition, published in the year of Dylan's 80th birthday, includes key images of Dylan throughout his incredible, enduring career, making it a must for all Dylan fans. ​   ...Show more