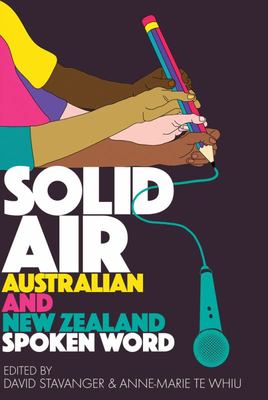 $29.95
AUD
Category: Poetry
Over the past decade, Spoken Word has established itself as a central part of contemporary Australian & New Zealand poetry. For the first-time ever, these voices are transported from the stage to the page, captured in print so that the spoken-word experience can be shared with a new and broader audi ence. Solid Air showcases the work of more than 100 performance poets - combining elements of slam, hip-hop and experimental performance poetry - to deliver an unforgettable reading experience that is both literary and loud. Poems capture themes of modern culture, identity and resistance. Contributors include- Ali Cobby Eckermann, Hera Lindsay Bird, Claire G. Taika Waititi, Courtney Barnett, Michelle Law, Hannah Gadsby, Luka Lesson and many, many more. ...Show more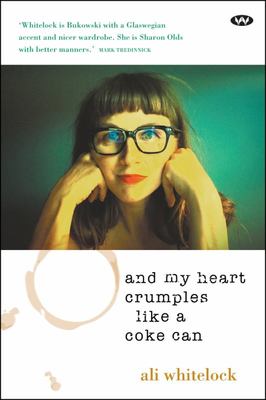 $22.95
AUD
Category: Poetry
Raw and beautiful and completely devoid of pretension, Ali Whitelock's poems will speak to anyone who's ever messed up, been confused, wished they'd done things differently; to anyone who's had an affair and regretted it, who's been loved completely but was too blind to see it.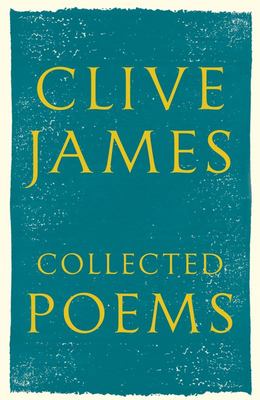 $49.99
AUD
Category: Poetry
Clive James's reputation as a poet has become impossible to ignore. His recent poems looking back over his extraordinarily rich life with a clear-eyed and unflinching honesty, such as 'Japanese Maple' (first published in the New Yorker in 2014), became global news events upon their publication. His most recent collection, Sentenced to Life, was a phenomenal bestseller in the UK and in Australia, and his translation of Dante's The Divine Comedy was a Sunday Times top ten bestseller in 2013. In this book, James makes his own rich selection from over fifty years' work in verse: from his early satires to these heart-stopping valedictory poems, he proves himself to be as well suited to the intense demands of the tight lyric as he is to the longer mock-epic. Collected Poems displays James's fluency and apparently effortless style, his technical skill and thematic scope, his lightly worn erudition and his emotional power; it will undoubtedly cement his reputation as one of the most versatile and accomplished of contemporary writers. ...Show more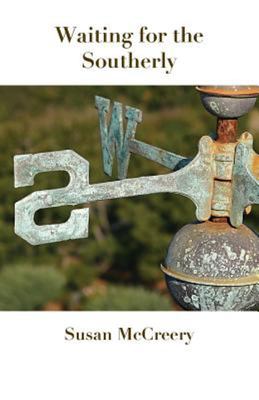 $14.99
AUD
Category: Poetry
'This first book is packed with clear-eyed veracity, offers a shining resilience, personal insight and shared comfort...we are enjoined, a chorus.' - Les Wicks Few poets express the meeting of nature and emotion as tenderly as Susan McCreery. Her poems open with images of nature and draw the reader in to scenarios of such heartbreak and love it is at times hard to surface. The sparkle of a boy playing in the surf, the metallic sound of betrayal on a Greek island, the humidity of a summer's night - part physical, part longing for what has been lost. Among these gentle poems are suggestions of violence, of politics, of alienation, all held in a lacuna, waiting for that southerly to bring the pressure down. ...Show more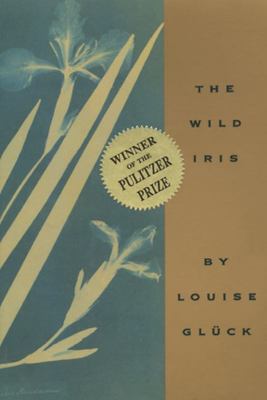 $42.99
AUD
Category: Poetry
This collection of stunningly beautiful poems encompasses the natural, human, and spiritual realms, and is bound together by the universal themes of time and mortality. With clarity and sureness of craft, Gluck's poetry questions, explores, and finally celebrates the ordeal of being alive.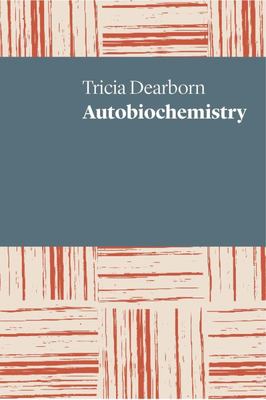 $22.99
AUD
Category: Poetry | Series: UWAP Poetry Ser.
'A book of rare, complex beauty. Dearborn's range is huge: from the mysteries and beauties of the molecular world to hard-earnt poems of family trauma, from complex love poems to a brilliant sequence based on the life of Virginia Woolf. Her miniatures - often small masterpieces - are built around decept ively simple but profound metaphors, the very bedrock of memorable poetry. Calmly intelligent on the surface, there is usually a fierce rip-tide beneath her work.' - Peter Goldsworthy 'This is deep play at work - Dearborn's intellect is displayed hand-in-hand with her remarkable ability to connect the disparate in entirely natural, surprising, and pleasurable ways.' - Eileen Chong 'Dearborn's trademark finely balanced, masterfully honed poems are vitally engaged with the world, and with our cycles of love and loss within it. Fans of hers will be delighted to find here the full-length versions of both her 22-poem sequence for the elements, 'Autobiochemistry', and the shorter but no less fabulous sequence on perimenopause, 'The change: some notes from the field'. Dearborn understands that even a bald fact (scientific, medical, biographical), held and tilted just so in the right light, can sing with the resonance of dream. There are also nightmares here, as she deals deftly and devastatingly with childhood sexual trauma and the never-ending work of healing. A crucial and timely book.' - Melinda Smith ...Show more
Fishwork
by Caitlin Maling
$22.99
AUD
Category: Poetry
At the Bottom of It, PainCallie tries to give the fish a good death,short and sharp, severing the brain stem.Pithing – like the sound a cherry makeswhen you extract the pip. Some thingsare instinct like spitting outwhat cracks, hard, against your teeth,or how a fusilier in the net archesits whole body l ike a rictus grinwhen the fruit is sour. Fish Work brings the great barrier reef into poetic focus, exploring not just the fish that occupy the reefs but that vast variety of life-forms – including human – that make the reef a uniquely diverse environment. Developed over three years of field-work, during which time the poet lived and worked alongside marine researchers, Fish Work asks us to reconsider what it means to live with other beings, human and extra-than-human.Blending the language of scientific research with the language of popular culture and her familiar conversational register, Fish Work is unlike any other book of poetry currently available in Australia.This collection represents the first dedicated poetic investigation into the Great Barrier Reef in a time a climate change, paying particular attention to the far northern Great Barrier Reef, specifically Lizard Island Research Station where the poet spent several months over several years undergoing fieldwork with the scientific researchers in residence. ...Show more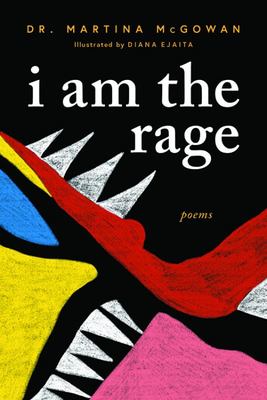 I Am the Rage
by Martina McGowan; Diana Ejaita (Illustrator)
$24.99
AUD
Category: Poetry
"I am The Rageis a timely look at generations of trauma and inaction."--Bustle For fans of Amanda Gorman's The Hill We Climband Morgan Parker's There are More Beautiful Things Than Beyoncé, comes a diverse poetry collection like no other. From two Black women of two different generations, I am The Ragep rovides insights that no think piece on racism can; putting readers in the position of feeling, reflecting, and facing what it means to be Black in America. Dr. Martina McGowan, a retired doctor and grandmother, uses powerful free verse poetry to express the range of emotions and thoughts she had following the deaths of Breonna Taylor and George Floyd, and the subsequent Black Lives Matter protests, giving readers a glimpse into an experience that may or may not mirror their own. Contributing her art, Diana Ejaita's work has been featured in Vanity Fair, The New Yorker, The New York Timesand The Economist. "The poetry is so intense, the book is so strong, I am very honored...every word was turning and touching my soul. Very emotional," said Ejaita in reaction to her poems being a part of this groundbreaking and educational collection. ...Show more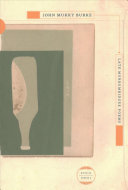 $20.00
AUD
Category: Poetry
Poetry. Literary Nonfiction. Indigenous Studies. LGBTQIA Studies. "It is twenty years since Night Song and Other Poems was published. That was a poetic recording of my journey from childhood, through adolescence, marriage and a return to Australia from twelve years in Aotearoa New Zealand. The foci in t hat book--identity, family, childhood--were deliberately occluded. My sexuality, in the 1980s of its writing, was presented as though I was at the time a straight man coming to terms with my Wiradjuri heritage. I skirted around Aboriginal politics and identity. No more. The journey continues in this book and I, as tour guide, take you to unvisited, secret places that were definitely not seen to be acceptable or proper to visit in the past. The Mabo judgement informed much of my thinking in Night Song and there is no doubt that the same-sex marriage debate of 2018 and its outcome inform these poems. They are less tentative and far more certain in my expression of Aboriginal and sexual identity and acceptance. My real life experiences are here--expressed guts and all--far more honestly than before, and hang the consequences in the open. For me, wholly healthy. A long-time friend has often said, 'It's amazing how death changes you.' Not living authentically has been a living death for me. Like the Ancient Mariner, I have unshackled multiple albatrosses from my being, and have finally blessed all those facets of myself once believed to be slimy, ugly and at all costs to be avoided. The Murrumbidgee is a river I was born next to...and now, seventy and more years later, am returned to."--John Mukky Burke ...Show more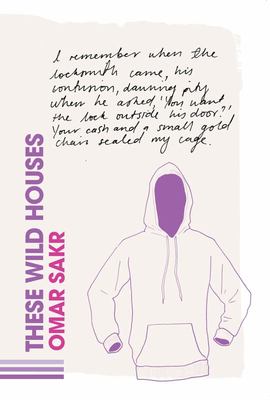 $20.00
AUD
Category: Poetry
I won't keep you long. First, I acknowledge the Gadigal people of the Eora Nation, on whose land the majority of this collection was written. Now you are about to read the poetry of an Arab Australian, which is a rare thing when it shouldn't be. Now you are about to read the work of a queer Arab Austra lian, which is a rare thing when it shouldn't be. Now you are about to read the life of a queer Muslim Arab Australian from Western Sydney, from a broke and broken family – not rare, but it should be. This is not a definitive statement on Islam. This is not a definitive statement on Arab identity, not Arab Australian identity, not bisexuality, not even Western Sydney. It is a statement – an exploration of me and what I've seen. The only thing I ask of you is that you do not stop with me. Discover the other diverse writers and poets in this country – find us, find our books. We're here, and we're growing. –Omar Sakr ...Show more