$32.99
AUD
Category: Sport
Tim Winton says, 'Surfing is not just a subculture, it is culture, and here's proof', while Jock Serong says that the collection demonstrates our horizons are unlimited. From Gold Coast surf culture to the relationships of humans to the sea and from surf travel in Mexico to Taj Burrow's final campaign in Fiji, this collection features six authors writing about surfing, and the ocean, in six very different ways. Their stories are reverential, energetic and mystical, and between them cover thousands of kilometres of coastline, at home and abroad. ...Show more
$24.99
AUD
Category: Sport
WINNER OF THE PULITZER PRIZE FOR BIOGRAPHY 2016 WINNER OF THE 2016 WILLIAM HILL SPORTS BOOK OF THE YEAR PRIZE Surfing only looks like a sport. To devotees, it is something else entirely: a beautiful addiction, a mental and physical study, a passionate way of life. William Finnegan first started surfing as a young boy in California and Hawaii. Barbarian Days is his immersive memoir of a life spent travelling the world chasing waves through the South Pacific, Australia, Asia, Africa and beyond. Finnegan describes the edgy yet enduring brotherhood forged among the swell of the surf; and recalling his own apprenticeship to the world's most famous and challenging waves, he considers the intense relationship formed between man, board and water. Barbarian Days is an old-school adventure story, a social history, an extraordinary exploration of one man's gradual mastering of an exacting and little-understood art. It is a memoir of dangerous obsession and enchantment. ...Show more
$34.99
AUD
$39.99
(12% off)
Category: Cycling | Series: Ultimate Ser.
Ultimate Cycling Trips: World features 20 handpicked destinations for the best slow travel on two wheels.  Including detailed descriptions, suggested itineraries, maps, photos and even interviews with world cyclists, the Ultimate Cycling Trips: World is the perfect guide for planning your own cycling a dventure. There are trips to suit every fitness level, from riding through the Italian and French Riviera, to Canada's wildlife-rich Icefields Parkway, and the volcanic island of Jeju off the southern tip of South Korea.   As we grow more anxious about our planet, author Andrew Bain offers cycling trips as one way to minimize our environmental impact while on holiday. If that wasn't enough, there are also the added benefits of improving your fitness and becoming more immersed in your surroundings.   Now has never been a better time to see the world by bike.   ...Show more
$19.99
AUD
Category: Fishing
The Australian Fish Guide Popular Edition is an invaluable reference for any angler, freshwater or saltwater, wanting to identify their catch. It contains detailed descriptions and accurate illustrations of each fish, as well as diagrams of the best rigs to catch them.Easy to follow colour coded section s include: freshwater sportfish, freshwater bait species, shark / ray species, estuary / surf species, reef species, pelagic species, invertebrate species and saltwater bait species.Whatever fish you're chasing you'll find all the information you need to catch it and identify it in this comprehensive book.There are many books describing the species that are caught by recreational anglers in Australia, but we hope we have provided the information in an easy to understand format for most anglers. This book provides the information on the species that are regularly taken including their identification and range and some helpful fishing information. Australian Fish Guide Popular Edition will be a useful addition to the bookshelves of the keen and occasional recreational fisher in Australia. ...Show more
$24.99
AUD
Category: Fishing
The complete guide to fishing the coast south of Sydney, includes over 50 fishing maps. Including: Wollongong, Kiama, Shoalhaven, Sussex Inlet, Ulladulla, Wallagoot Lake, Batemans Bay Tackle & General Information Boat Ramps Best Lures By well known writer - Gary Brown - all areas from Wollongong to Batemans Bay. Soft Cover 124 pages ...Show more
$34.99
AUD
Category: Sport | Series: G - Reference,Information and Interdisciplinary Subjects Ser.
A head-to-head comparison of the two greatest soccer stars of their generation--and perhaps of all time One, diminutive and reserved; the other, tall and theatrical. One with six Ballons d'Or, and the other with five. There's no doubt about it--Lionel Messi and Cristiano Ronaldo are the best. But which one is better? This lively book compares every aspect of the legendary rivals' careers, to let the reader decide. It compares their stats, including their ten years of matchups in El Clásico, their club trophies, and their individual awards and milestones. It analyzes their style of play, and how it has evolved throughout their careers. And, it looks at how their rivalry continues off the field, in terms of endorsement deals, social media followings, and philanthropic endeavors. Packed with color photos of the champions in action, Messi and Ronaldo will spark discussion among both players' partisans. ...Show more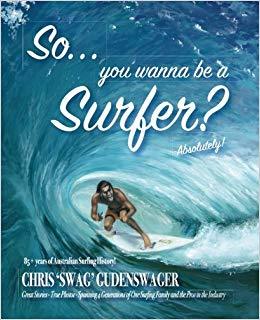 $39.95
AUD
Category: Sport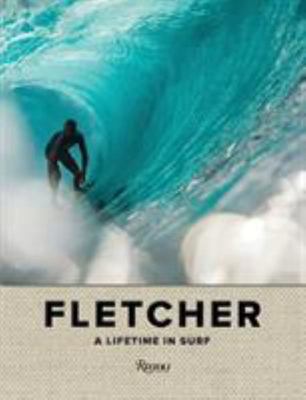 The Fletcher Family - A Lifetime in Surf
by Dibi Fletcher; Mike Diamond (Contribution by); Steven Van Doren (Contribution by); Julian Schnabel (Contribution by); Kelly Slater (Contribution by)
$110.00
AUD
Category: Sport
Herbie Fletcher is a surfing legend. Fletcher and his sons, Christian and Nathan, made a habit of doing things exceptionally well and in their own way before they became the norm. But the Fletchers are not merely trailblazing surf and skate legends; they also are counterculture and subculture icons. T M agazine referred to them as having "punk family values." Their sincere love for art and surfing and their collective DGAF attitude has earned them legions of devoted fans and friends from so many different worlds: music, fashion, streetwear, and art. The epitome of both surfer cool and punk counterculture, the Fletcher family for the first time has put together a window into their immensely colourful life. A visual memoir of this near-mythological surf family, Fletcher: A Lifetime of Surf is sure to appeal to their massive surfing fan base, young skaters, and those who are interested in the Fletcher family and their place in Southern California as a subcultural force of nature. ...Show more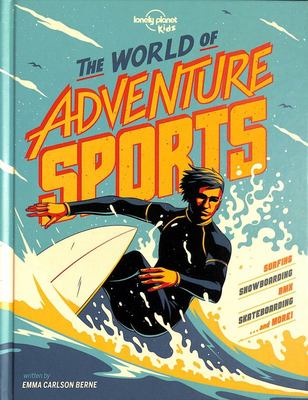 $29.99
AUD
Category: Sport
An adrenaline-fuelled guide to extreme sports for kids, including snowboarding, skydiving, BMXing, rock climbing and much more. As well as a general introduction to each sport, discover star athletes such as Shaun White, Chloe Kim and Danny Way, a list of essential slang, a timeline of the sport's devel opment and a rundown of global hotspots - all accompanied by rad street-art graphics and epic photos. Soar through the air like a bird, ride the waves and scale mountain heights as you explore what exactly it means to do an extreme sport. Brave the elements with dare and skill as you follow athletes skydiving, rock climbing, skiing, paragliding, scuba diving and much more, discovering the best places on earth to get the adrenaline pumping. With words by Emma Carlson Bernie and fun illustrations throughout, this bright and colourful guide is a great introduction to adventure sports for both kids and adults alike.  About Lonely Planet Kids: Lonely Planet Kids - an imprint of the world's leading travel authority Lonely Planet - published its first book in 2011. Over the past 45 years, Lonely Planet has grown a dedicated global community of travellers, many of whom are now sharing a passion for exploration with their children. Lonely Planet Kids educates and encourages young readers at home and in school to learn about the world with engaging books on culture, sociology, geography, nature, history, space and more. We want to inspire the next generation of global citizens and help kids and their parents to approach life in a way that makes every day an adventure. Come explore! ...Show more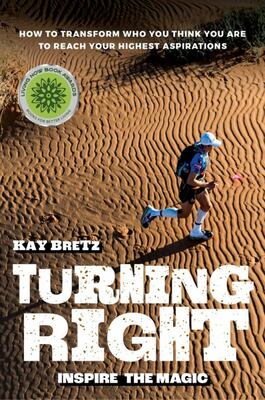 $32.95
AUD
Category: Sport
A compelling, un-put-downable account of the recreational marathon runner, Kay Bretz's transformation into one of the best ultra-marathon runners in the world. The reader follows the athlete during his physical and mental challenges and celebrates his hard fought wins, as he discovers motivation to succ eed, leaving behind his former motivation to avoid failure. It all started by turning right when his entire perspective on what he was capable of started to shift. Turning Right will inspire readers to find their own magic.KAY BRETZ improved the race record of Big Red Run, a 250-kilometre, multi-stage, running event in the Australian outback, by more than five hours. He followed up this amazing achievement with a series of podium finishes in events up to 350 kilometres. After a third place at the Australian ultra-trail championships in 2018, Kay was selected for the 24-hour world championships in Albi, France, in 2019, where he was awarded the Australian Ultra Performance of the Year Award.Even before his amazing success as an ultra-runner, Kay Bretz was a high achiever. He was awarded a doctorate in European law in record time and travelled the world as a top management consultant for McKinsey. He excelled in each role he took on. ...Show more

$29.99
AUD
Category: Sport
Bundle up for a visual adventure of vintage skiing featuring images by one of the most famous ski photographers of that era: Ray Atkeson. With more than 75 skiing photographs in stunning black and white, the snowy slopes of yesteryear will call to black diamond and bunny hill skiers alike.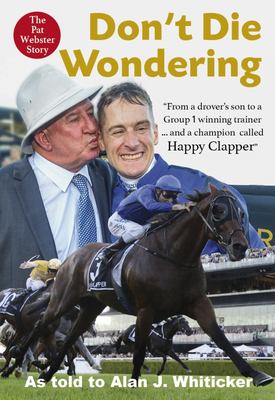 $32.99
AUD
Category: Sport
Don't Die Wondering - The Pat Webster Story is a tale of a man who never gave up, who made something from nothing, and used his experience and knowledge to change the lives of those around him. Pat Webster is determined to give back to the sport that has given him so much.