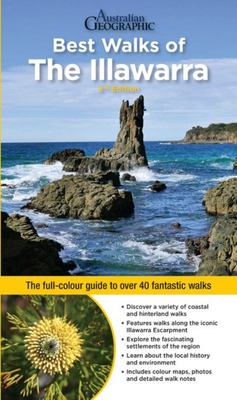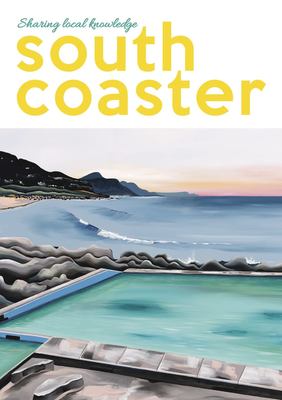 $19.99
AUD
Category: Travel Guides
The ultimate guide to exploring the beautiful coast south of Sydney, the South Coaster is all about sharing local knowledge. Find out where to walk in wild places, swim in ocean pools, learn to surf, ride beside the beach, pick fresh fruit, watch for whales, snorkel in the sea, enjoy fine art & more ! With colourful watercolour maps of coastal villages, expert advice and amazing fine art and photography. This book is brought to you by the Word Bureau, family publishers of independent news magazines, 2508 District News and 2515 Coast News. Proceeds from this book will go towards funding independent community news in the Illawarra. ...Show more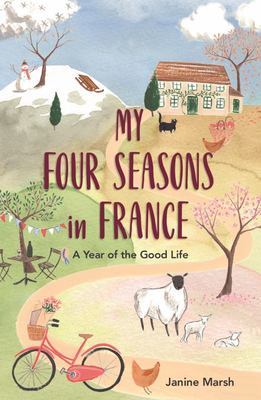 $22.99
AUD
Category: Travel
A little more than 10 years ago, Janine Marsh and her husband Mark gave up their city jobs in London to chase the good life in the countryside of northern France. Having overcome the obstacles of starting to renovate her dream home--an ancient, dilapidated barn--and fitting in with the peculiarities of her new neighbors, Janine is now the go-to expat in the area for those seeking to get to grips with a very different way of life. In the Seven Valleys, each season brings new challenges as well as new delights. Freezing weather in February threaten the lives of some of the four-legged locals; snow in March results in a broken arm, which in turn leads to an etiquette lesson at the local hospital; and a dramatic hailstorm in July destroys cars and houses, ultimately bringing the villagers closer together. With warmth and humor, Janine showcases a uniquely French outlook as two eternally ambitious expats drag a neglected farmhouse to life and stumble across the hidden gems of this very special part of the world. ...Show more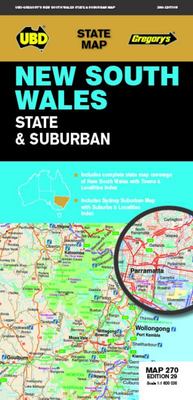 $10.99
AUD
Category: Maps | Series: State Map Ser.
The latest edition of the New South Wales state and suburban map has been fully revised and updated. It includes state mapping at a scale of 1: 1 600 000 plus an index to towns and localities on one side and on the other side there is Sydney and surrounds suburban coverage north to Gosford, south to Do uglas Park and Stanwell Park, along  the coast from Palm Beach to Coalcliff and west to Springwood plus an index to the suburbs and localities included on this map. With all this information contained in this handy fold up map this is an essential tool when travelling around New South Wales and the Sydney region. ...Show more
$12.99
AUD
Category: Maps | Series: Map Ser.
From Lonely Planet: The world's number one travel guide publisher* Durable and waterproof, with a handy slipcase and an easy-fold format, Lonely Planet's New South Wales & the Australian Capital Territory Planning Map helps you explore with ease. Get more from your map and your trip with images an d information about top attractions, itinerary suggestions, a transport guide, planning information, themed lists and practical travel tips. With this easy-to-use, full-colour map in your back pocket, you can truly get to the heart of New South Wales and the Australian Capital Territory - so begin your journey now Durable and waterproof Easy-fold format and convenient size Handy slipcase Full colour and easy to use Before-you-go info Beautiful imagery Tailored itineraries Can't-miss regional highlights Detailed town index Transport planner Themed lists Covers New South Wales, Australian Capital Territory Looking for more extensive coverage? Check out Lonely Planet's Australia, our most comprehensive guide to the country, covering the top sights and most authentic offbeat experiences. Or check out Lonely Planet's Best of Australia, a concise visual guide highlighting the country's top experiences. About Lonely Planet: Lonely Planet is a leading travel media company and the world's number one travel guidebook brand, providing both inspiring and trustworthy information for every kind of traveller since 1973. Over the past four decades, we've printed over 145 million guidebooks and grown a dedicated, passionate global community of travellers. You'll also find our content online, and in mobile apps, video, 14 languages, nine international magazines, armchair and lifestyle books, ebooks, and more. 'Lonely Planet guides are, quite simply, like no other.' - New York Times 'Lonely Planet. It's on everyone's bookshelves; it's in every traveller's hands. It's on mobile phones. It's on the Internet. It's everywhere, and it's telling entire generations of people how to travel the world.' - Fairfax Media (Australia) *Source: Nielsen BookScan: Australia, UK, USA, 5/2016-4/2017 ...Show more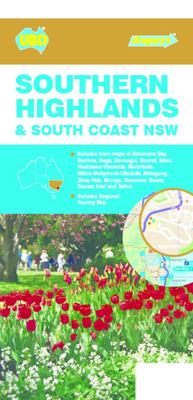 $10.99
AUD
Category: Maps | Series: Touring Map Ser.
The latest edition of the Southern Highlands and South Coast NSW regional touring map has been fully revised and updated. It includes a regional touring map covering the coast from Shellharbour in the north to Eden in the south and west to Goulburn & Braidwood.  There is also street level mapping and indexes at a scale of 1: 25 000 for the towns of Batemans Bay Mogo, Milton Mollymook Ulladulla and Nowra and street level mapping at a scale of 1: 25 000 for the towns of Bega, Berrima, Bowral, Eden, Huskisson Vincentia, Merimbula, Mittagong, Moruya, Moss Vale, Narooma, Sussex Inlet & Tathra. There is also a list of regional touring attractions and advertisers. With all this information contained in this handy fold up map it is an essential tool to have when either travelling or living in this region.   ...Show more
$7.99
AUD
Category: Maps
National Map Handy pocket size map of Australia  Australia map projection-Lamberts conformal conic at a scale of 1:5 800 000 Features eastern and middle Australia on 1 side (Queensland, New South Wales,'Victoria, Northern Territory, South Australia and Tasmania) and western and middle Australia on the o ther side (Western Australia, Northern Territory and South Australia) Also includes index to cities and towns  ...Show more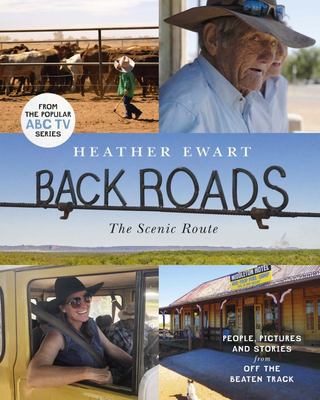 $39.99
AUD
Category: Travel
From the ABC Back Roads team, Australia's inspiring rural communities in splendid, vivid colour During the five years it has been appearing on our screens, ABC TV's Back Roads has taken us across Australia, through scorched deserts, along sapphire coasts, up breathtaking mountains and over gentle, roll ing plains. It has shown us the rugged landscapes, the resilient communities and the extraordinary individuals who make a life in those areas outside the big cities. In this book, we capture in vivid colour some of our favourite people and places. Full of glorious photos that show us the spirit, purpose, difficulties and humour of outback life, this book is a tribute to the surprising characters, the rarely told stories and the sometimes beautiful, sometimes strange places that exist along the back roads of our extraordinary country. ...Show more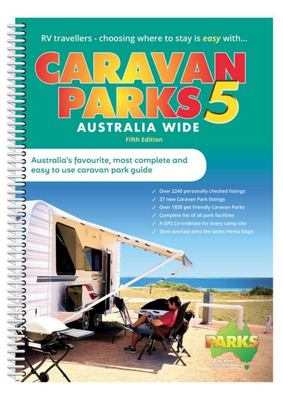 $54.95
AUD
Category: Maps
As the most comprehensive caravan and tourist park guide in Australia, Caravan Parks Australia Wide is a must have travelling companion. Whether you are a caravanner, motor homer or a traveller looking for cabin style accommodation, this guidebook contains all the information you need to find a place to stay. A numbered caravan symbol has been placed on the map at each town or location where a park can be found and each state has an index of parks at the beginning of the listing that can be used as a quick reference. Travellers can also use the informative symbols in the book to determine whether a park meets their needs. Coloured symbols are included on each listing to inform the reader about facilities such as powered sites, en-suite sites, tent sites, BBQ, pool, approximate cost, pets allowed, large sites, drive thru sites and dump points. Plan your trip on or off the road by checking the map for caravan symbols on your planned route, seeing at a glance what facilities are available at certain parks and using the GPS coordinates included in the book to find your desired location. Finding a park that meets your needs has never been easier. ...Show more
$29.99
AUD
Category: Travel
With stories of 50 incredible hiking routes in 30 countries, from New Zealand to Peru, plus a further 150 suggestions, Lonely Planet's Epic Hikes of the World will inspire a lifetime of adventure on foot. From one-day jaunts and urban trails to month-long thru-hikes, cultural rambles and mountain expedi tions, each journey shares one defining feature: being truly epic. In this follow-up to Epic Bike Rides and Epic Drives, we share our adventures on the world's best treks and trails. Epic Hikes is organised by continent, with each route brought to life by a first-person account, beautiful photographs and charming illustrated maps. Additionally, each hike includes trip planning advice on how to get there, where to stay, what to pack and where to eat, as well as recommendations for three similar hikes in other regions of the world. Hikes featured include: Africa & the Middle East: Cape Town's Three Peaks (South Africa) Kilimanjaro (Tanzania) Camp to Camp in South Luangwa National Park (Zambia) Americas: Angel's Landing, Zion National Park (USA) Skyline Trail, Jasper National Park (Canada) Concepci 3n volcano hike (Nicaragua) Asia: 88 Sacred Temples of Shikoku Pilgrimage (Japan) Markha Valley (India) Gubeikou to Jinshanling on the Great Wall (China) Europe: Wordsworth's Backyard: Dove Cottage and around Rydal and Grasmere (UK) Alpine Pass Route (Switzerland) Camino de Santiago (Spain) Oceania: Sydney's Seven Bridges Walk (Australia) The Routeburn Track (New Zealand) Kokoda Track (Papua New Guinea) About Lonely Planet: Lonely Planet is a leading travel media company, providing both inspiring and trustworthy information for every kind of traveller since 1973. Over the past four decades, we've printed over 145 million guidebooks and grown a dedicated, passionate global community of travellers. You'll also find our content online, on mobile, videos and in 14 languages, armchair and lifestyle books, ebooks, and more.   ...Show more
$39.99
AUD
Category: Travel Guides
Hello Sandwich Japan is for people who value good aesthetics, good food and rich culture – people who will enjoy the craziness of Tokyo's neon playground just as much as the peaceful Buddhist getaway of Mount Koya. Japan may be one of the world's travel hotspots, but to get the most out of your vacation you'll need a local's insider tips.  Design-minded blogger and Japanophile Ebony Bizys, aka Hello Sandwich, has been living in Tokyo since 2010 and has uncovered the very best places around this unique country. Her book features a curated selection of places to go from bonsai gardens, contemporary galleries, stunning temples, peaceful ryokan retreats, 'kawaii' gift shops and topnotch coffee spots, to unbeatable izakayas, four-seater sashimi bars and ideal hiking destinations for 'forest bathing'.  Hello Sandwich Japan is a stunning tome filled with travel tips galore along with language essentials and colourful images. All of the key destinations are covered including Tokyo, Kyoto, Osaka, Hiroshima, Hakone and Sapporo. A stunning and well-curated guidebook to Japan, packed with insider tips for design-minded travellers.   ...Show more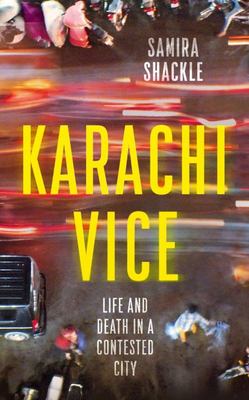 $32.99
AUD
Category: Travel Narrative
A fast-paced journey around Karachi in the company of those who know the city inside out - from an electrifying new voice in narrative non-fiction. Karachi. The capital of Pakistan is a sprawling mega-city of 20 million people. It is a place of political turbulence in which those who have power wield it with brutal and partisan force, a place in which it pays to have friends in the right places and to avoid making deadly enemies. It is a society where lavish wealth and absolute poverty live side by side, and where the lines between idealism and corruption can quickly blur. It takes an insider to know where is safe, who to trust, and what makes Karachi tick, and in this powerful debut, Samira Shackle explores the city of her mother's birth in the company of a handful of Karachiites. Among them is Safdar the ambulance driver, who knows the city's streets and shortcuts intimately and will stop at nothing to help his fellow citizens. There is Parveen, the activist whose outspoken views on injustice corruption repeatedly lead her towards danger. And there is Zille, the hardened journalist whose commitment to getting the best scoops puts him at increasing risk. As their individual experiences unfold, so Shackle tells the bigger story of Karachi over the past decade: a period in which the Taliban arrive in Pakistan, adding to the daily perils for its residents and pushing their city into the international spotlight. Writing with intimate local knowledge and a global perspective, Shackle paints a nuanced and vivid portrait of one of the most complex, most compelling cities in the world. ...Show more