$27.99
AUD
Category: Essays
From one of our most iconic and influential writers: twelve pieces never before collected that offer an illuminating glimpse into the mind and process of this legendary figure. Mostly drawn from the earliest part of her astonishing five-decade career, Didion writes about a Gamblers Anonymous meeting, a visit to William Randolph Hearst's castle at San Simeon, a reunion of WWII veterans in Las Vegas, and about topics ranging from Nancy Reagan to Robert Mapplethorpe, Martha Stewart and Ernest Hemingway. With an Introduction by Hilton Als, this stunning collection reveals what would become her subjects: the press, politics, California robber barons, women, the act of writing, and her own self-doubt. Each piece is classic Didion: incisive, bemused, and stunningly prescient. ...Show more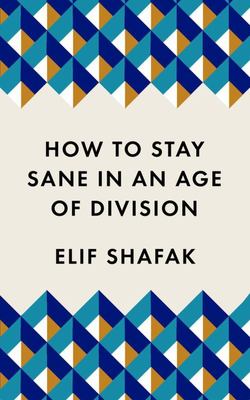 $12.99
AUD
Category: Essays
The Booker Prize-shortlisted author on how staying optimistic can make our world better. The must-read, pocket-sized Big Think book of 2020. It feels like the world is falling apart. So how do we keep hold of our optimism? How do we nurture the parts of ourselves that hope, trust and believe in someth ing better? And how can we stay sane in this world of division? In this beautifully written and illuminating polemic, Booker Prize nominee Elif Shafak reflects on our age of pessimism, when emotions guide and misguide our politics, and misinformation and fear are the norm. A tender, uplifting plea for optimism, Shafak draws on her own memories and delves into the power of stories to reveal how writing can nurture democracy, tolerance and progress. And in the process, she answers one of the most urgent questions of our time. ...Show more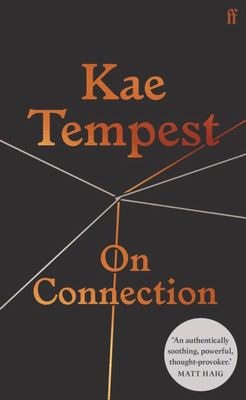 $14.99
AUD
Category: Essays | Series: Faber Social Ser.
Staggering talent Kae Tempest's first work of non-fiction: a hopeful theory of creativity - the power of creative connection to act as the antidote to numbness.The increasingly hyper-individualistic, competitive and exploitative society that we live in has caused a global crisis at the turn of the new d ecade; in order to survive, numbness has pervaded us all.In this urgent and incisive pamphlet, Kae (formerly Kate) Tempest leads the reckoning against this system, placing our legacy in our own hands. Creativity holds the key: the ability to provide us with internal and external connection, to move us beyond consumption, to allow us to discover authenticity and closeness to all others, to deliver us an antidote for our numbness. This is beyond 'art'. Creative connection is anything that brings us closer to ourselves and fellow human beings, and it has the potential to offer insights into mental health, politics and beyond. Powerful, hopeful and full of humanity, On Connection confirms Tempest as one of the most important voices of their generation. ...Show more
$24.99
AUD
Category: Essays
In a tumultuous year, Australia and New Zealand have never been closer, as we move towards a shared travel zone. But why, despite being so close, do we seem to know so little about each other? And is there such a thing as national character? In this wise and illuminating essay, Laura Tingle looks at lea dership, economics, history and more. Competitiveness has marked our relationship from its earliest days. In the past half-century, both countries have been compelled to remake themselves amid shifting economic fortunes. New Zealand has been held up as a model for everything from tax reform to the way we conduct our politics. What have been the outcomes? How do they compare to ours? Tingle considers everything from Morrison and Ardern as national leaders to the different ways each country has dealt with its colonial legacy. What could we learn from New Zealand? And it from us? This is a perceptive, often amusing introduction to a country just like ours in some ways, but quite different in others.   ...Show more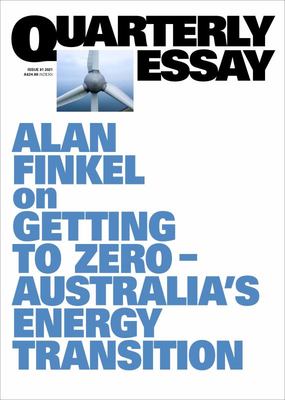 $24.99
AUD
Category: Essays
The world is overheating, and despite god intentions and significant others, emissions increase nearly every year. The challenge is immense, but there are solutions. In this lucid, persuasive essay, Alan Finkel maps Australia's energy transition. He focuses strongly on clean technologies, including the use of hydrogen, and addresses the challenge of intermittent supply. He shows how we can build a zero-emissions world. Taking into account economics, science and emotions, Getting to Zero is an essential guide to how Australia can tackle the climate crisis with realism and ingenuity.   ...Show more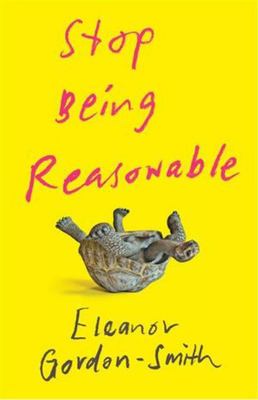 $27.99
AUD
Category: Essays
What if you're not who you think you are?  What if you don't really know the people closest to you?  And what if your most deeply-held beliefs turn out to be...wrong?  In Stop Being Reasonable,philosopher Eleanor Gordon-Smith tells gripping true stories that show the limits of human reason. Susie realis es her husband harbours a terrible secret, Dylan leaves the cult he's been raised in since birth, after impersonating someone else for a month on reality TV, Alex discovers he can no longer return to his former identity, all of them radically altering their beliefs about the things that matter most. What makes them change course? What does this say about our own beliefs? And, in an increasingly divided world, what does it teach us about how we might change the minds of others?  Inspiring, perceptive and fullof moving stories, Stop Being Reasonable isan illuminating exploration of the place where philosophy and real life meet. ...Show more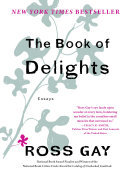 $35.99
AUD
Category: Essays
"Ross Gay's eye lands upon wonder at every turn, bolstering my belief in the countless small miracles that surround us." --Tracy K. Smith, Pulitzer Prize winner and U.S. Poet Laureate The winner of the NBCC Award for Poetry offers up a spirited collection of short lyric essays, written daily over a tumu ltuous year, reminding us of the purpose and pleasure of praising, extolling, and celebrating ordinary wonders. In The Book of Delights, one of today's most original literary voices offers up a genre-defying volume of lyric essays written over one tumultuous year. The first nonfiction book from award-winning poet Ross Gay is a record of the small joys we often overlook in our busy lives. Among Gay's funny, poetic, philosophical delights: a friend's unabashed use of air quotes, cradling a tomato seedling aboard an airplane, the silent nod of acknowledgment between the only two black people in a room. But Gay never dismisses the complexities, even the terrors, of living in America as a black man or the ecological and psychic violence of our consumer culture or the loss of those he loves. More than anything other subject, though, Gay celebrates the beauty of the natural world--his garden, the flowers peeking out of the sidewalk, the hypnotic movements of a praying mantis.The Book of Delights is about our shared bonds, and the rewards that come from a life closely observed. These remarkable pieces serve as a powerful and necessary reminder that we can, and should, stake out a space in our lives for delight. ...Show more
$27.99
AUD
Category: Essays
In elegant, finely honed prose (The Washington Post Book World), Lebowitz limns the vicissitudes of contemporary urban life--its fads, trends, crazes, morals, and fashions. By turns ironic, facetious, deadpan, sarcastic, wry, wisecracking, and waggish, Fran Lebowitz is always wickedly entertaining.
$14.99
AUD
"This powerful collection of stories, set in the mid-West among the lonely men and women who drink, fish and play cards to ease the passing of time, was the first by Raymond Carver to be published in the UK. With its spare, colloquial narration and razor-sharp sense of how people really communicate, the collection was to become one of the most influential literary works of the 1980s." ...Show more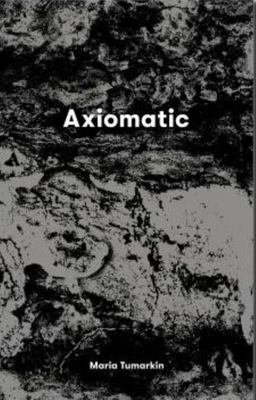 $34.99
AUD
Category: Essays
Winner of the Windham Campbell Prize for Non-Fiction 2020.   This boundary-shifting fusion of thinking, storytelling, and meditation takes as its starting point five axioms: * 'Give Me a Child Before the Age of 7 and I'll Give You the (Wo)Man' * 'History Repeats Itself...' * 'Those Who Forget the Past are Condemned to Repeat It' * 'You Can't Enter The Same River Twice' * 'Time Heals All Wounds'. These beliefs -- or intuitions -- about the role the past plays in our present are often evoked as if they are timeless and self-evident truths. It is precisely because they are neither, yet still we are persuaded by them, that they tell us a great deal about the forces that shape our culture and the way we live. The past shapes the present -- they teach us this in schools and universities. But the past cannot be visited like an ageing relative; the past doesn't live in little zoo enclosures. Half the time, the past is nothing less than the beating heart of the present. So, how to speak of the searing, unpindownable power that the past -- ours, our family's, our culture's -- wields now? ...Show more
$32.99
AUD
Category: Essays
From the Sunday Times bestselling author of The Last Act of Love.'Reading has saved my life, again and again, and has held my hand through every difficult time' For as long as she can remember, Cathy Rentzenbrink has lost and found herself in stories. Growing up she was rarely seen without her nose in a book and read in secret long after lights out. When tragedy struck, books kept her afloat. Eventually they lit the way to a new path, first as a bookseller and then as a writer. No matter what the future holds, reading will always help. Dear Reader is a moving, funny and joyous exploration of how books can change the course of your life, packed with recommendations from one reader to another. ...Show more
$22.99
AUD
Category: Biography
When it comes to the trials and triumphs of becoming a grown up, journalist Dolly Alderton has seen and tried it all. In her memoir, she vividly recounts falling in love, wrestling with self-sabotage, finding a job, throwing a socially disastrous Rod-Stewart themed house party, getting drunk, getting du mped, realising that Ivan from the corner shop is the only man you've ever been able to rely on, and finding that that your mates are always there at the end of every messy night out. Glittering, with wit and insight, heart and humour, this is a book about the struggles of early adulthood in all its grubby, hopeful uncertainty. ...Show more