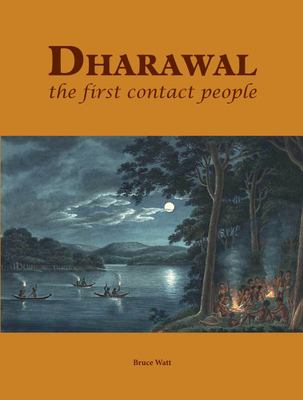 $34.99
AUD
Category: History
One of Italy's most revered cultural figures reconstructs the extraordinary life of the legendary Cleopatra at the height of her power in this epic story of passion, intrigue, betrayal, and war. Our world today would not be the same without Cleopatra. While she is one of the most famous figures in hist ory, the legendary Egyptian queen remains, in many ways, an enigma. In this mesmerizing history, Alberto Angela offers a fresh and dynamic portrait of this extraordinary ruler, revealing a strikingly modern woman born in an ancient era and skilled in the art of diplomacy and war, who would conquer the heart of a general-Marc Antony-and Rome itself. Cleopatra focuses on a twenty-year period that marked a sweeping change in Roman history, beginning with the assassination of Julius Caesar that led to the end of the Republic, and ending with the suicides of Antony and Cleopatra and the birth of the Augustan Empire. Angela brings the people, stories, customs, and traditions of this fascinating period alive as he transports us to the chaotic streets of the capital of the ancient world, the exotic port of Alexandria in Egypt, and to the bloody battlefields where an empire was won and lost. Meticulously researched and rich with vivid detail, this sweeping history, reminiscent of the works of Simon Schama, Mary Beard's SPQR, and Tom Holland's Rubicon, recreates this remarkable era and the woman at its turbulent center. ...Show more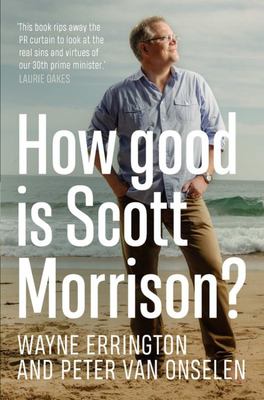 $34.99
AUD
Category: Politics
Without fear or favour, How Good is Scott Morrison? examines the trials and tribulations of our 30th prime minister. Investigating Morrison's unlikely rise to the liberal leadership and his miracle electoral win, van Onselen and Errington put his leadership under the spotlight. Covering Morrison's disas trous management of the catastrophic bushfire season that was highlighted by the extraordinary statement, 'I don't hold the hose, mate,' and the decision to holiday while the country burned, How Good is Scott Morrison? shows his resolve and the redemption the government's response to the pandemic brought him. Right now, Scott Morrison seems unassailable and sure to win the next election, but what exactly is his vision for Australia? A pragmatist rather than an ideologue, he is a deeply Pentecostal religious man but he doesn't wear his faith as a badge of honour. So what does he really believe in? When the history of this period is written, Morrison will certainly be seen as an election winner but will he be viewed as having had the courage and vision to change Australia for the better, or the worse?   ...Show more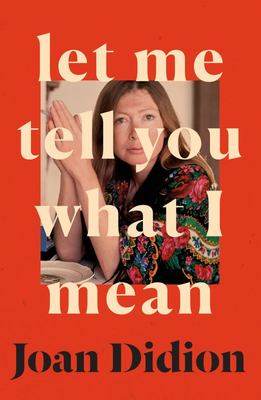 $27.99
AUD
Category: Essays
From one of our most iconic and influential writers: twelve pieces never before collected that offer an illuminating glimpse into the mind and process of this legendary figure. Mostly drawn from the earliest part of her astonishing five-decade career, Didion writes about a Gamblers Anonymous meeting, a visit to William Randolph Hearst's castle at San Simeon, a reunion of WWII veterans in Las Vegas, and about topics ranging from Nancy Reagan to Robert Mapplethorpe, Martha Stewart and Ernest Hemingway. With an Introduction by Hilton Als, this stunning collection reveals what would become her subjects: the press, politics, California robber barons, women, the act of writing, and her own self-doubt. Each piece is classic Didion: incisive, bemused, and stunningly prescient. ...Show more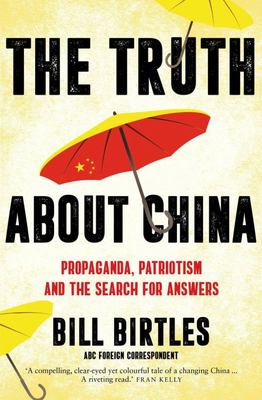 $32.99
AUD
Category: Current Affairs
A thrilling and provocative account of the unfolding tension between China and the west using characters and sources and stories from his time there, but between the lines he hopes to illuminate the dark portents of repercussions yet to come.
$29.99
AUD
Category: Religion
Ideal for commemorating your little one's birth, baptism, or first birthday, these beloved family classics are sure to be keepsakes your child will treasure for years to come. Perfectly-sized for little hands and specially written for little hearts, the bestselling Baby's First Bible and Baby's First B ook of Prayers are perfect for bedtime, mealtime, story time, or anytime. Colorful, playful illustrations accompany each engaging Bible story and rhyming prayer. Thank you, God, for this great day The sun is up, and I must say, as happy as can be For each new day you give to me. Amen ...Show more
$44.99
AUD
$49.99
(10% off)
Category: History
Between 1788 and 1868, approximately 25,000 women were transported to Australia. For nearly 200 years, there has been a chorus of outrage at their vulgarity, their depravity and their promiscuity. Babette Smith takes the reader beyond this traditional casting of convict women, looking for evidence of th eir humanity and individuality. Certainly some were desperate, overwhelmed by a relentless chain of criminal convictions, drunkenness and despair. But others were heroic, defiant. Smith offers fresh insights: the women's use of sound and voice to harass officials, for example; the extent of their deliberate resistance against authority. This resistance, she argues, has contributed significantly to broader Australian culture. The women's stories begin when their fates are decided by the British Crown. We are introduced to women who stole, set fires, rioted, committed insurance fraud, murdered; mothers of six and 12-year-old girls; women who refused to show deference to the Court, instead giving mock curtsies, 'jumping and capering about'.'A sailor', wrote ship's surgeon Peter Cunningham, was 'more an object of pity than wrath. To see twenty wicked fingers beckoning to him, and twenty wicked eyes winking at him, at one and the same time, no wonder his virtue should sometimes experience a fall!'. Among the hysterical accounts of bad behaviour aboard female convict ships written by concerned reverends, surgeons and others are scenes that show female camaraderie, fun and intrepid spirit. Washing clothes became 'a grand water party'; caught in a storm, women came up on deck to help their fellow convicts haul water; women sang and danced before bed, putting on concerts for each other, 'dressed out in their gayest plumage'. This camaraderie continued in Australia. In Tasmania's overcrowded Cascades factory, the superintendent complained about women 'corrupting each other' in nightly conversation laced with 'obscenity'. Another interpretation is that women sought the comfort of sharing their woes with one another, telling 'war stories' of life on assignment and generally enjoying each other's company in language that was everyday for them.Defiant Voices tells the story of the Crown trying and failing to make its prisoners subservient to a harsh penal system. Convict women challenged the authorities by living in perpetual disobedience, which was often flagrant, sometimes sexual and always loud. They were not all 'the most abandoned prostitutes', but their sexual mores were certainly different from the observers who labelled them. From factory rioters to individuals like Ann Wilson, whose response-'That will not hurt me'-provoked a magistrate to pile punishment after punishment onto her, the women of Defiant Voices fought like tigers and drove men to breaking point with their collective voices, the lewd songs and 'disorderly shouting' resounding from the page. ...Show more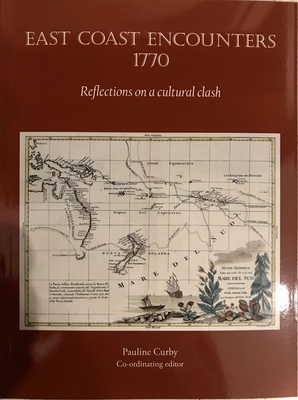 $35.00
AUD
Category: History
East Coast Encounters 1770, reflections on a cultural clash presents a new assessment of these extraordinary events when James Cook and the Endeavour crew landed on our shores 250 years ago.This compilation of ten articles by different authors provides forthe general community a range of perspectives on the clash of cultures and debunks the various myths that either hero-worship or vilify Cook. ...Show more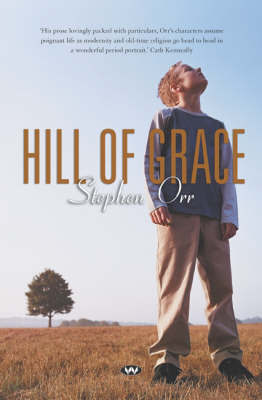 $19.95
AUD
Category: Religion
The rhythm of the seasons, church, and his neighbours and friends form the pattern of William Miller's days in Australia's Barossa Valley until the day he has a vision in his vineyard. The second coming is due, sooner rather than later. According to William's calculations, 21 March 1952 will be the day Jesus will walk among them in the valley and all the unbelievers will suffer for their sins of lino, refrigerators and bought sliced bread. ...Show more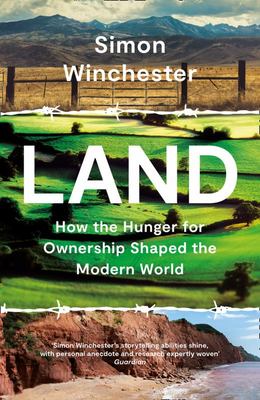 $34.99
AUD
Category: History
From the bestselling author Simon Winchester, a human history of land around the world: who mapped it, owned it, stole it, cared for it, fought for it and gave it back. The ownership of land has always been complicated, opaque, and more than a little anarchic when viewed from the outside. In this book, Simon Winchester explores the the stewardship of land, the ways it is delineated and changes hands, the great disputes, and the questions of restoration – particularly in the light of climate change and colonialist reparation. A global study, this is an exquisite exploration of what the ownership of land might really mean – not in dry-as-dust legal terms, but for the people who live on it. ...Show more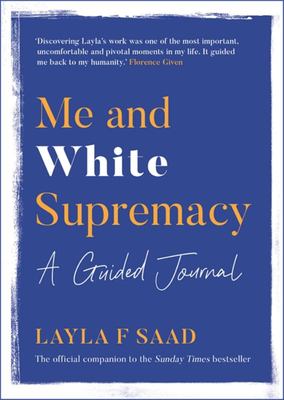 $29.99
AUD
Category: Culture Studies
Recognise Your Privilege, Combat Racism and Change the World with Me and White Supremacy Layla F. Saad wrote Me and White Supremacy to encourage people who hold white privilege to examine their (often unconscious) racist thoughts and behaviours through a unique, 28-day reflection process. This guided j ournal, which is to be used in tandem with the book and includes the book's original weekly prompts and lots of space for note-taking, is the perfect place to continue your antiracism journey. You will unpack: · Week One: White Privilege; White Fragility; Tone Policing; White Silence; White Superiority; White Exceptionalism · Week Two: Color Blindness; Anti-Blackness against Black Women, Black Men, and Black Children; Racist Stereotypes; Cultural Appropriation · Week Three: White Apathy; White Centering; Tokenism; White Saviorism; Optical Allyship; Being Called Out/Called In · Week Four: Friends; Family; Values; Losing Privilege; Your Commitments. Awareness leads to action, and action leads to change. Create the change the world needs by creating change within yourself. ...Show more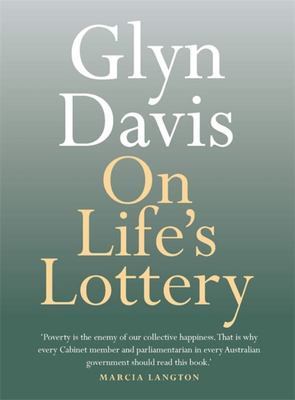 $16.99
AUD
Category: Culture Studies | Series: On Ser.
Birth is a throw of the dice. The consequences last a lifetime.We like to think of Australia as the land of the 'fair go', a land of choice and equal opportunity. But behind the facade of meritocracy lies an uncomfortable truth: much of your life is already decided by the lottery of where you are born a nd who you are born to. Entrenched inter-generational poverty, like the property of the wealthy, can be handed down from parent to child.With one in eight adults and one in six children living below the poverty line in Australia, Glyn Davis asks the question: If life is a game of chance, what responsibility do those who are given a head start have to look after those less fortunate? ...Show more