$14.99
AUD
Category: Middle Fiction
Aster attends a school for gifted kids, but she doesnt think shes special at all. If she was, her mother wouldnt have left. And if she isnt careful, everyone else will leave her too. Each day Aster must do a good, right thinga challenge she sets herself, to make someone elses life better. Nobody can kno w about her things, because then they wont count. And if she doesnt do them, she knows everything will go wrong. Then she meets Xavier. He wears princess pajamas and has his own kind of special missions to make life better. When they do these missions together, Aster feels freebut if she stops doing her good, right things will everything fall apart? ...Show more
$19.99
AUD
Category: Picture Books
The official story chosen for ALIA NATIONAL SIMULTANEOUS STORYTIME 2021, TO BE CELEBRATED ALL ACROSS AUSTRALIA AND NEW ZEALAND! "Una dreams of a life in Space. Life on Earth is just so so-so. But how will she get there? And will she complete her mission to discover life in Space? And did she remember t o feed Neil the goldfish?" This year NSS takes place on Wednesday 19 May 2021 at 11:00am from the International Space Station and we would love it if you could join us by sharing Give Me Some Space written and illustrated by Philip Bunting. Everyone can join NSS, it doesn't matter whether you are at home, a school, a public library or even a university library! Help us get #1MillionKidsReading! For more information and to register your event visit: alia.org.au/nss.   ...Show more
$24.99
AUD
Category: Picture Books
Baby Business tells the story of the baby smoking ceremony that welcomes baby to country. The smoke is a blessing -- it will protect the baby and remind them that they belong. This beautiful ritual is recounted in a way young children will completely relate to. Jasmine Seymour is a Darug woman and a des cendant of Maria Lock, daughter of Yarramundi, the Boorooberongal Elder who had met Governor Phillip on the banks of the Hawkesbury in 1791. It is Jasmine's wish that through her books, everyone will know that the Darug mob are still here, still strong. Jasmine is a primary school teacher in the Hawkesbury area of NSW. ...Show more
$22.99
AUD
Category: Middle Fiction | Series: Bronte Mettlestone / Kingdoms and Empires
A magical tale of mystery and adventure that proves that sometimes even ordinary middle children can be heroes, from the bestselling author of The Extremely Inconvenient Adventures of Bronte Mettlestone and the award-winning The Slightly Alarming Tale of the Whispering Wars. Long ago, the little Prince of Cloudburst was stolen from the seashore by a Water Sprite. Now, ten years later, the prince has found his way home. The King and Queen are planning the biggest party in their Kingdom's history to welcome him. Meanwhile, on the other side of the Kingdoms and Empires, Esther Mettlestone-Staranise is looking forward to another year at Katherine Valley Boarding School. But she arrives to find a number of strange and unsettling changes. For one, her new teacher is rumoured to be an Ogre. Two mysterious students have joined the school, and one of Esther's classmates is an undercover Spellbinder. Most disturbingly, the mountains surrounding the school - usually a delight of glaciers, teashops, lakes and Faeries - are now crowded with wicked Shadow Mages. As secrets and dangers escalate, Esther must find the answers to several puzzles. Why is her teacher behaving so oddly? Which of Esther's classmates is the Spellbinder, and can they really protect the school from gathering hordes of Shadow Mages? Could the Stolen Prince of Cloudburst be connected? How can Esther - who is not talented like her sisters, nor an adventurer like her cousin, but just Esther - save her family, her school and possibly her entire world? ...Show more
Not Cute
by Philip Bunting
$17.99
AUD
Category: Picture Books
Quokka did not like being cute. Not one bit. The romping, stomping, chomping tale of one stubbornly adorable marsupial.  
$24.99
AUD
Category: Picture Books
Anemone lives alone in the rock pool. The tide comes in and the tide goes out. All Anemone wants is a friend, but friends are hard to make when you accidentally sting everyone who comes near you. Perhaps Clownfish has a solution to the problem...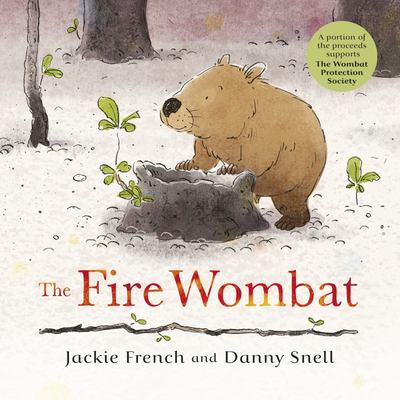 $19.99
AUD
Category: Picture Books
 As the bushfire swallowed up the world they knew, a wombat shared her burrow with other animals. As the flames of the bushfire approach, one small wombat is bravely followed by other animals to the safety of her underground burrow. From best-selling author and Australian Children's Laureate, Jackie Fre nch, and award-winning illustrator, Danny Snell, comes a story of survival, courage and friendship. ...Show more
$24.99
AUD
Category: Picture Books
Worry Monster loves "helping" Archie worry, especially the night before he starts his new school. Archie feels so anxious that his head hurts, his tummy flutters and his heart pounds. He soon realizes the only way to feel better is to make Worry Monster go away. He does his belly breaths and faces facts to challenge his inner fears. Children have the potential to engage and empathise with Archie and Worry Monster both through the text and the subtle gestures and fleeting emotions captured in the beautiful illustrations. Encouraging children to name their anxiety is an evidence-based, current strategy used by psychologists to assist children in separating themselves from their anxiety.Go Away, Worry Monster gives children this and other useful strategies to cope, showing them how to make their own Worry Monsters leave during stressful periods of their lives, from starting or changing schools, to a change in family dynamics. Created by an author and illustrator passionate about helping children to cope with common emotional difficulties, this is an invaluable, life-changing resource for young children and their parents in guiding emotional development. ...Show more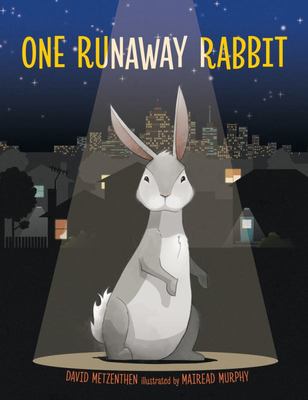 One Runaway Rabbit
by David Metzenthen; Mairead Murphy (Illustrator)
$19.99
AUD
Category: Picture Books
A stylish and satisfying picture book about a curious pet rabbit who accidentally escapes the safety of her backyard, and then must survive in the wilds of suburbia at night.
$24.99
AUD
Category: PIC Indigenous Australia | Series: Kimberly Art Centre Ser.
Age range 0 to 9 I am Shirley Purdie This is my story Ngayin-ga Birrmarriyan-nga Berrembi jarragbe ngaginybe.  My mother shows me how to get bushtucker and she shows me how to paint. Now I'm a famous artist.  My paintings are all over the world hanging in important places. Happy times. Told in English and Gija, this is the story of Shirley Purdie, famous Gija artist, as told through her paintings, as part of the Ngaalim-Ngalimboorro Ngagenybe exhibition created for the 2018 National Portrait Gallery exhibition So Fine: Contemporary women artists make Australian history. The exhibition will be rehung, in Gallery 1, to coincide with the launch of My Story, along with a series of cultural engagement activities based on My Story. This is the first book in the Kimberley Art Centre Series. The series focuses on developing the skills of Kimberley Aboriginal artists in children's picture book storytelling and illustration.  ...Show more
$16.99
AUD
Category: Middle Fiction
Pearl and Vally Cole live in a bookshop. And not just any bookshop. In 1893, Cole's Book Arcade in Melbourne is the grandest bookshop in the world, brimming with every curiosity imaginable. Each day brings fresh delights for the siblings: voice-changing sweets, talking parrots, a new story written just for them by their eccentric father. When Pearl and Vally learn that Pa has risked the Arcade - and himself - in a shocking deal with the mysterious Obscurosmith, the siblings hatch a plan. Soon they are swept into a dangerous game with impossibly high stakes: defeat seven challenges by the stroke of midnight and both the Arcade and their father will be restored. But if they fail Pearl and Vally won't just lose Pa - they'll forget that he and the Arcade ever existed. ...Show more
$32.99
AUD
Category: Children's Non-Fiction | Series: The\Illustrated Encyclop Ser.
Dangerous animals get a bad rap, but this beautifully illustrated encyclopaedia helps us appreciate the incredible features of some of our more hair-raising animal species. With more than sixty of the most deadly and dangerous animals from across the world to explore, every page of this beautifully illu strated volume is more eye-opening than the last. You will learn interesting facts about these fascinating species, (many of which you won't have even known were deadly) such as how they have adapted to survive and whether we should be threatened by these animals or appreciate them for their incredible features. Children and adults alike will pore over the breathtaking scientific illustrations of unusual animals from the Cone Shell to the Wolverine and the Irukandji Jellyfish to the Slow Loris, debating their relative dangerous features, learning about science and nature along the way.  This gorgeous hardcover book is illustrated in exquisite detail by award-winning author and illustrator, Sami Bayly. A brilliant companion to The Illustrated Encyclopaedia of Ugly Animals. ...Show more